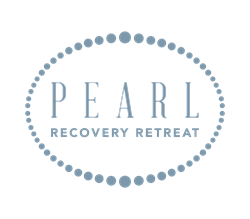 With IV therapy, our patients are able to heal at a quicker pace and feel an improvement in their health and well-being.
Beverly Hills, CA (PRWEB) March 10, 2015
A report by the University of Kansas Medical Center has discovered Intravenous vitamin C paired with conventional chemotherapy may help diminish cancer cells in the body.
 
Researchers at the University studied a group of 27 newly diagnosed patients with stage 3 or 4 ovarian cancer and the effects on those who were given a high-dose of intravenous vitamin C compared to those who received conventional chemotherapy. Their findings showed that patients who received a high dose of intravenous vitamin C experienced fewer toxic effects from the chemotherapy drugs, paclitaxel and carboplatin.
 
In a similar study conducted on rodents, researchers found that the intravenous infusion of vitamin C seemed to weaken cancer cells without the noticeable toxicity or pathological changes in the liver, kidney or spleen.
 
Although vitamin C was considered to be an unorthodox therapy method for cancer during the 1970s, its use for cancer therapy has become increasingly popular among alternative medicine physicians. Many are becoming strong advocates of the role it plays in alleviating the toxic effects of chemotherapy.  
 
Although many alternative physicians support the infusion of vitamin C, some conventional physicians are still skeptical about its therapeutic benefits after previous clinical trials of orally administered vitamin C were found ineffective against cancer.
 
Recent studies, however, are showing the contrary. Many medical professionals—and also some health and lifestyle experts—are supporting the benefits of intravenous therapy, not only for treating cancer, but for improving the overall health and well-being of patients.
Founder and CEO of Pearl Recovery Retreat, Isabella Koretz, explained, "With IV therapy, our patients are able to heal at a quicker pace and feel an improvement in their health and well-being. I think that intravenous therapy will only continue to receive more forward momentum, not just in post-surgery care, but hopefully for effective cancer treatment as well."
 
As research and studies continue to focus on the effectiveness that intravenous vitamin C may have in weakening cancer cells and reducing toxic side effects, many people are taking advantage of intravenous therapy regimens to promote overall health.
 
Pearl Recovery Retreat is a post-surgery care center located in a private wing of the SLS Hotel in Beverly Hills. The facility caters to those who are recovering from a wide array of surgeries, including bariatric surgery, orthopedic surgery and plastic surgery. Pearl Recovery Center also offers an impressive list of amenities to promote peaceful healing when a patient leaves surgery, including IV therapy, juice cleaning, hyperbaric oxygen therapy and private duty nursing. Learn more about the upscale Beverly Hills recovery center by visiting pearlrecoveryretreat.com or calling (310) 246-5505.