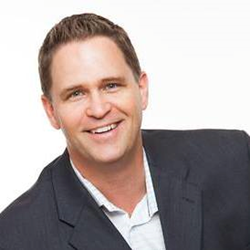 Nothing happens until you close that sale.
Murrieta, CA (PRWEB) March 09, 2015
The Sales Podcasts by Wes Schaeffer, The Sales Whisperer®, represent years of study, hard knocks, and hard work, which have gained him the respect of fellow entrepreneurs, sales people, coaches, and social media marketers. His body of work with well over 100 podcasts brings together not only sales and marketing experts, but also people who have made it through tough times with grit and determination. Schaeffer has named his top ten episodes on The Sales Podcast.
Number ten is "Dominate Social Media – and Business – With Adam Houlahan." Houlahan went from zero social media presence to 20 million impressions per month in three years. Number nine is "You Can Raise Your Prices 5x & Close 70% of Clients on the First Visit." Jeff Giagnocavo mastered direct response marketing, sales choreography, and marketing automation to raise his prices and still sell more.
Number three is "Create a 7-Figure Business with Sales and Marketing Automation" with Jermaine Griggs. Griggs founded HearandPlay.com at 17-years old in his grandma's one-bedroom inner city apartment. He had no idea his $70 investment would turn into a multi-million dollar business teaching tens of thousands how to play and enjoy music by ear.
"I have selected these interviews as my top ten because they are messages that resonate with everyone struggling to make a go of something in their life," Schaeffer says, "whether it is a business, a relationship, or their connection to their Creator."
To find out which interviews fill out the top ten, click here.
On March 13, Wes Schaeffer will be speaking at the Claim Your Life Back 2015 Conference in San Diego, CA, and again in San Diego during the Social Media Marketing World Conference from March 25 through 27, where he will speak to some 2,500 marketers from around the world. His topic will be "The Art of the Close: 7 Social Media Sales Secrets" because, as he often says, "Nothing happens until you close that sale."
Then he will travel to Phoenix, AZ, where he will again speak at the ICON15 Annual Conference of Infusionsoft, the marketing automation software for small business. Schaeffer is an internationally recognized Infusionsoft sales leader.
About The Sales Whisperer®
The Sales Whisperer® team offers sales and marketing training and support, copywriting and distribution expertise, and training on how to put it all together to grow affordably and predictably with less stress and shorter sales cycles. He helps entrepreneurs make sense of social media.
Schaeffer continues his series of podcasts with experts on timely topics aimed at helping entrepreneurs grow in this age of ever changing social media programs.
Visit http://www.thesaleswhisperer.com to learn more about the company, and discover how it can help your business grow.