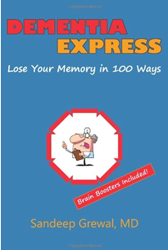 "while others should challenge your problem-solving skills. Different areas of the brain controls different mental functions, and we should keep each one healthy and fit."
Rock Hill, South Carolina (PRWEB) March 10, 2015
In an effort through the Brain Performance Institute at the University of Texas Dallas, cognitive experts are working with soldiers, first responders and their families in order to combat fatigue, anxiety and loss of brain function.
The program is called SMART, short for Strategic Memory Advanced Reasoning Training, and is free for participants. The institute specifically partnered with North Lake College in Irving due to its high enrollment of veterans and their family members.
"We thought it would be critical to align ourselves with organizations that have a strong impact and relationships with the veterans in their community," said KeeShaun Coffey, a member of the institute's Warrior Training team, and himself a veteran of the U.S. Navy.
As reported in The Dallas Morning News in January, and the (North Lake College) News-Register this week, the program involves of series of mental exercises such as memory-challenges, while also encouraging 5-minute breaks from multitasking throughout the day to reduce stress. The classes and the program are free to participants.
Maintaining a sharp mind requires utilizing different types of mental exercises, according to Dr. Sandeep Grewal, an internal medicine specialist and author the book "Dementia Express."
"Just as we exercise different parts of the body with specific approaches, we have to target different areas of the brain in order to strengthen it," he writes.
In his book "Dementia Express", Dr. Grewal encourages readers to stay sharp mentally by routinely challenging their own mind with riddles, puzzles and logic solving. Grewal spells out in his work a number of tips and techniques designed to give the brain a true workout.
"Some exercises should focus on improving memory," Dr. Grewal explains, "while others should challenge your problem-solving skills. Different areas of the brain controls different mental functions, and we should keep each one healthy and fit."
Grewal's book takes the unique approach of almost entirely reversing its true narrative, challenging the reader to decipher the actual meaning, such as when the doctor suggests, "To lose our memory, we should avoid all kinds of classes or exams."
Grewal stocked his book with a variety of simple and difficult challenges, all while detailing how certain areas of the brain respond to different type exercises. Simply brushing your teeth or tying your shoes with the non-dominant hand, he says, can be a beneficial mental exercise.
"Whether sharpening your memory by recalling a grocery list without an actual cheat sheet, or solving more complex puzzles, you do yourself a service by keeping the mind active," he writes.
"Dementia Express" by Dr. Sandeep Grewal is available on Amazon.