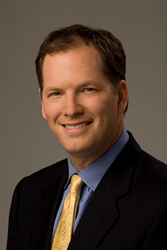 New York, NY (PRWEB) March 09, 2015
For many Americans, falling asleep and staying asleep can be a real pain! From losing an hour of sleep due to factors such as Daylight Savings Time to not being able to adjust to a new sleep schedule, sleep quality can be deeply impacted, preventing many from a much needed revitalizing night of sleep. But it's not just timing that can prevent a great night of sleep! There is also a close connection between pain and sleeplessness and even mild sleep deprivation can impact your day. The deeper stages of sleep are important to get the full benefits of sleep and even minor aches and pains at night can prevent people from getting the uninterrupted sleep their bodies' needs.
Dr. Michael Breus, The Sleep Doctor® teamed up with Advil PM to lend his advice and tips to achieve a great night's sleep and show Americans across the country how to deal with mild sleeplessness. Here are a few points he covers:

The importance of sleep
The causes and effects of sleeplessness
The connection between pain and sleeplessness
How to fall asleep and stay asleep through the night
For more information, go to http://www.magicbulletmedia.com/MNR/AdvilPM
ABOUT DR. BREUS:
Michael J. Breus, Ph.D., is a Clinical Psychologist and both a Diplomate of the American Board of Sleep Medicine and a Fellow of The American Academy of Sleep Medicine. He was one of the youngest people to have passed the Board at age 31 and, with a specialty in Sleep Disorders, is one of only 163 psychologists in the world with his credentials and distinction.
Dr. Breus is the author of The Sleep Doctor's Diet Plan: Lose Weight Through Better Sleep (Rodale Books; May 2011), GOOD NIGHT: The Sleep Doctor's 4-Week Program to Better Sleep and Better Health (Dutton/Penguin), and BEAUTY SLEEP: Look Younger, Lose Weight, and Feel Great Through Better Sleep. Dr. Breus also writes The Insomnia Blog and can be found regularly on WebMD, The Huffington Post, Psychology Today, MedPedia, Organized Wisdom, and Furniture Today. Among his numerous national media appearances, Dr. Breus has been interviewed on CNN, Oprah, The View, and The Doctors. He also appears regularly on Dr. OZ and Sirius XM Radio.