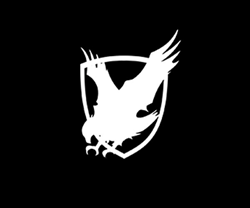 Ashburn, VA (PRWEB) March 10, 2015
Silver Eagle Group, Northern Virginia's premier firearms range, will offer a self-defense class exclusively for women. The April class sold out immediately, so stay tuned for an upcoming class in May. All participants will receive practical instruction from distinguished Krav Maga instructor Tammy McCracken. This four-hour class is designed as a hands-on experience that will teach women vital personal protection skills.
Krav Maga is a reality-based system designed to teach street-tested self-defense in the shortest amount of time possible. During the class, students will learn how to get past the natural freeze reaction to threats; leverage their physical power regardless of fitness level; and shut down a potential assault or abduction with basic defenses.
All students will learn how to apply effective hits and kicks, and discover the "secret weapon" all women naturally have at their disposal. The course will also include tips on reading people and environments; defense against chokes, knife threats, purse snatching and other threats; and how to use everyday objects as weapons of defense.
Tammy McCracken is Owner and Chief Instructor at Kore Krav Maga in Ashburn, VA. She is a Certified Instructor with Krav Maga Global (KMG) and is head of the Krav Maga Global U.S. Women's Division. As the first female KMG instructor certified on the East Coast, she currently holds the rank of G-4 and has over 180 hours of instructor training directly under Eyal Yanilov, the highest-ranking practitioner worldwide. In addition to her KMG certification, Tammy holds a doctorate of psychology with an emphasis in mind-body medicine, women's psychology, sports psychology, and trauma. Her bachelor's degree in Education gives Tammy special skills and insight when it comes to teaching students of all levels.
"We're thrilled to have an instructor of Tammy's caliber," says Steve Marquez, SEG Vice-President. "Everyone should understand the basics of self-defense. Don't miss this opportunity to learn from one of the best self-defense instructors on the East Coast."
Find out more and register at http://silvereaglegroup.com/self-defense.
Contact Silver Eagle Group at (703)723-5173 or reesed(at)silvereaglegroup(dot)com if you have any questions.
Silver Eagle Group (SEG) is a state-of-the-art training facility, offering three modern indoor shooting ranges as well as an indoor situation training room. Their Founders Room is available for event rentals as well. SEG also offers a dynamic variety of courses, from beginner to advanced, held on a monthly basis. In addition, Silver Eagle Group carries an extensive retail section including firearms, ammunition, rentals, and accessories. Visit them online at http://www.silvereaglegroup.com. You can also follow them on Facebook at https://www.facebook.com/SilverEagleGroup.