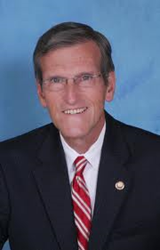 Plantation, FL (PRWEB) March 09, 2015
A Plantation resident 34 years, Jerry Fadgen will be running for Mayor on March 10, 2015, against his opponent, Mayor Diane Veltri Bendekovic. Jerry Fadgen, a Certified Public Accountant for 41 years, was employed at the prestigious Price Waterhouse/Coopers, an international accounting firm, at the start of his successful career, and now heads his own personal CPA practice in Plantation, Florida. Jerry is happily married to his wife of 44 years, Kathleen Ann, with whom he proudly shares two adult sons, Tim and Rusty, both Eagle Scouts, and professionals in their own chosen fields.
Jerry Fadgen possesses the tools needed to run the great City of Plantation cost-effectively.
Jerry Fadgen holds a Bachelors of Science degree in Business Administration, and has a significant amount of experience in public office, which includes 18 years of service on the Plantation City Council. Mr. Fadgen served as City Council President for four terms, and he also served as City Council President ProTem from 1997 to 1998, 2005 to 2006, and 2010 to 2011. From 2001 to 2004, Jerry Fadgen also served as the Plantation City Treasurer.
Jerry Fadgen has substantial candidate experience and civic involvement that rounds out his distinguished career. Jerry Fadgen ran for the U.S. House, District 16 in 1982, as well as the Florida House District 96 in 1990, and was elected Mayor of Plantation in 2011. Jerry Fadgen also served on the Planning and Zoning Board for the City of Plantation, and Mr. Fadgen was a board member of the Parks and Recreation Board for the City of Plantation. In addition, Mr. Fadgen has been committed to being civically involved in several other capacities over the last two decades, where he has achieved great success.
Jerry Fadgen has a vision for the City of Plantation, as well as a mission.
Jerry Fadgen is a small business owner who believes that small business employment is what drives the economy and provides opportunities for the entire community. Jerry Fadgen is committed to making the City of Plantation attractive to businesses, and appealing to consumers. Here are just some of the goals Mr. Jerry Fadgen has for the City of Plantation if he is elected Mayor:

Protecting Property Values. Stricter code enforcement will keep Plantation beautiful and its neighborhoods safe.
Providing Leadership. Jerry Fadgen will use governmental authority to find solutions to existing issues, and prevent new ones from emerging.
Neighborhood Enhancement Program. Infusing renewed focus into the diverse neighborhoods throughout the city, keeping them safe, making them vibrant and fresh, and promoting their growth.
Attract and Retain Prosperous Businesses and Employers. Establishing a program to work with prominent employers within the city to explore opportunities for expansion and growth, while building relationships and creating partnerships that will benefit the entire community.
Make Smart Decisions for the City through the Use of Good Judgment. Choosing to invest $250,000 to restore the Plantation Community Center to good condition for the next 15 years, versus paying 8 times the amount to replace it.
Jerry Fadgen is a long time Plantation resident who takes pride in his city and wants to see it and its residents prosper. Jerry Fadgen has a reputation for honesty, a superior work ethic, and he knows what it is like to come from nothing, and what it means to work tirelessly to achieve and make progress.
Don't forget to vote for the City of Plantation's next mayor on March 10th, 2015. Find your local polling place, so that you can hit the voting booth and make your voice heard! To do this, visit The Broward County Supervisor of Elections, at: http://www.browardsoe.org. To learn more about Jerry Fadgen's vision for the City of Plantation, visit: http://www.fadgen4mayor.com.