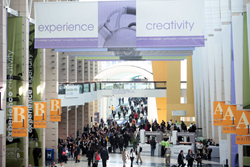 It is a tool that can change what all of us can achieve in our own kitchens.
Chicago, Ill. (PRWEB) March 09, 2015
STEAKLOCKER is among the attendees at this year's International Home and Housewares Show (IHHS), now in progress at McCormick Place. The San Diego, CA start-up got its beginning with a Kickstarter Campaign that overachieved its funding goal by 278% when it raised $191,010. Backers saw that their company combined the elegance of luxury, the science of safety, and decadence of the otherwise unattainable into one cost-saving kitchen appliance.
This weekend the company's founders are rubbing shoulders with celebrity chefs like Rick Bayless (Top Chef Master's Champion), Fabio Viviani (Top Chef), Aarón Sánchez (Food Network), and Paula Deen.
STEAKLOCKER is channeling the momentum given by its early support. "We are in beta testing in households across the US," said Nadia Bruno, Co-founder and CEO. "Our initial fan-base has been amazing, and we are working tirelessly to turn a vision into more than just a product. It is a tool that can change what all of us can achieve in our own kitchens."
The IHHS is the largest and most prestigious home-goods convention on the planet. 60,000 plus homeware and home industry professionals attend each year. Awards are given for the most innovative products.
STEAKLOCKER is the first appliance that allows for the dry-aging of steaks and charcuterie at home. This smart fridge—mobile app included—allows the user to either automate or, for the advanced enthusiast, control every aspect of turning normal steaks into sublime culinary experiences. Thirty days of guided aging soften the muscle into uncompromising levels of tenderness. No need to buy USDA Prime beef either — unless one wants to. The biology of the aging process is the limiting factor for tenderization, not the starting grade. Everyone can save 50-70% on the retail cost of dry-aged beef. For more information or to obtain your very own STEAKLOCKER, visit http://www.steaklocker.com.