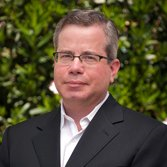 "96% of respondents would give JPD a strong recommendation to a colleague," said John Doyle, CEO and President of JPD Financial.
Orlando, Florida (PRWEB) March 10, 2015
At the 19th Annual Shared Services and Outsourcing Week event, JPD Financial announced the results of its recent client satisfaction survey. The company also shared several business milestones, capping off a year of growth. JPD Financial is a business process outsourcing firm that helps many of the world's largest companies better manage their cash and accounts payable processes.
2014 Client Survey Results
Between November and December 2014, JPD Financial conducted a Client Experience Survey, contacting and polling more than 120 past and present clients to ensure the company is aligned with its clients' needs and to continue to drive the client experience. Survey topics such as overall satisfaction, quality of service, and ease of service integration were covered.
"96% of respondents would give JPD a strong recommendation to a colleague," said John Doyle, CEO and President of JPD Financial. "These results substantiate a very high level of client satisfaction across several performance metrics. It was illuminating to learn more about what our clients are looking for in operations, audit success and reporting capabilities, as well as how JPD Financial can help these organizations reach their business objectives. We will continue doing the things that work well for our clients and make improvements where needed."
Key Accomplishments in 2014
Thomas Santacroce, JPD's Vice President, Americas, stated, "2014 has been a remarkable year for the company by any measure. Our global expansion has facilitated an increased level of operational efficiency, significantly streamlining the audit workflow. Already underway in 2015 are several key global initiatives that will support further growth for the company and drive increased productivity for our clients."
In 2014, JPD Financial

Grew its global client portfolio and footprint by 27% and expanded supplier relationships into Latin America, Eastern Europe and Asia.
Deployed a robust security platform, protecting client information, meeting the stringent client demands and changing regulations.
Marked its fifth consecutive year over year of revenue growth annual revenues
JPD continues to be an industry leader and is the original innovator for Vendor Credit Recovery.
Vendor Credit Recovery
JPD financial works with its clients' suppliers to research credits, overpayments, and misapplied or duplicate payments that appear on the suppliers' records, but which may not appear on the standard statements their clients receive. Recovering these credits contributes to the clients' cash flow.
Santacroce continued, "Our clients continue to deploy global shared services centers, creating the opportunity for us to support them in these new geographies. We have become a trusted partner whose services have been integrated into our client's daily procure-to-pay processes."
About JPD Financial
For more than 30 years, JPD Financial has worked behind the scenes on behalf of Fortune 1000 clients to research and uncover funds that would otherwise be lost in today's automated systems and written off due to accounting miscommunications. JPD Financial is headquartered in Santa Clara, California with a European office in Harpenden, UK to service its global client base. JPD Financial's client base includes most major vertical industries including healthcare, telecommunications, energy, consumer goods, oil and gas, and manufacturing. For more information visit, http://www.JPDFinancial.com.