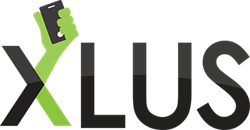 Buy & Sell App Templates.
Tel Aviv, Israel (PRWEB) March 10, 2015
Xlus is on a mission: to help mobile developers discover ways to reduce costs, improve efficiency and increase monetization of mobile apps. Founded in 2014, the company is backed by leading seed investors, and seeks to streamline the way mobile apps are developed.
Xlus.com features a new community marketplace for developers to discover, sell and purchase source codes and components for mobile apps. Xlus joins the ranks of sites like Chupa, Binpress and Codecanyon's Open Mobile Marketplace to offer a cutting edge resource for mobile developers.
In the Xlus Marketplace, authors list their pre-developed applications and frameworks, and search for potential buyers. An additional income stream from selling in the marketplace benefits code authors, and the marketplace provides an incredible resource for developers to streamline their project workflow.
Xlus exclusive content includes source code for games on both Android and iOS platforms that have millions of downloads.
More than just a marketplace, the site also features:

Developer Directory – Programmers create a profile in the directory, and buyers can search for the perfect developer for their project.
Apps Gallery – List of the best applications developed and their reviews.
Resources – Users can look for mobile-related information, development guidelines, and other tools.
Developers can work more efficiently by sourcing and integrating components purchased in the mobile marketplace, saving hours of precious time on a project. Authors can list their code in the marketplace at any price, and gain a worldwide network of distribution. Author reputation is ranked in the marketplace, offering an advantage for highly ranked sellers and peace of mind for first-time buyers. Functioning as the eBay of mobile app code, Xlus is positioned to revolutionize the mobile development process.
Xlus was founded by Ofir Krisspel, who is also the founder of Tap.pm
Tap.pm is a social and mobile mini-game monetization product that helps increase user life time value in mobile apps.