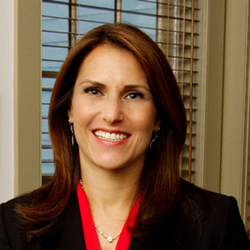 The course will offer attendees instruction in the optimal use of Microsoft Excel in a family law practice.
Doylestown, PA (PRWEB) March 09, 2015
Bucks County family law attorney Hillary J. Moonay will co-present "Microsoft Excel for Family Lawyers," a 1-credit CLE course sponsored by the Bucks County Bar Association. Moonay will be joined by Gregory Cowhey, ASA of the Financial Forensics & Valuation Services practice of McGladrey LLP.
The course will be held on Mar. 17 from 12:30 p.m. to 1:30 p.m. at the Bucks County Bar Association, 135 E. State Street, Doylestown. Lunch will be provided. To register, visit BucksBar.org. The cost is $20 for BCBA members, $35 for non-members, and $15 for non-attorney attendees. Payment will be collected on the day of the course.
The course will offer attendees instruction in the optimal use of Microsoft Excel in a family law practice. Attendees should bring their laptops in order to fully participate in the interactive portions of the course.
A Partner of Williams Family Law, Moonay focuses her practice exclusively in the area of family law, where she handles all phases of the negotiation and litigation of domestic relations cases, including divorce, child custody, child support, alimony/spousal support, equitable distribution, pre-nuptial and postnuptial agreements, and related issues. She is well-versed in the financial aspects of divorce cases, including the intricate issues related to complex business valuations and forensic accounting matters.
Moonay was selected by her peers for inclusion in The Best Lawyers in America® 2014 and 2015 editions, has been named a Pennsylvania "Rising Star" by Thomson Reuters as part of its Super Lawyers program, and is an Avvo-Rated Attorney. She frequently authors articles for legal publications and often lectures on a variety of family law topics.
She is actively involved in numerous professional associations, including the Pennsylvania Bar Association, Philadelphia Bar Association, Bucks County Bar Association, and the Doris Jonas Freed American Inn of Court.
Williams Family Law, P.C. – Williams Family Law, P.C., is a premier family law firm based in Bucks County, Pa. The firm provides individuals with matrimonial and family law legal counsel and representation in alimony, child support, child custody, divorce, domestic partnership and cohabitation, grandparents' custody rights, equitable distribution, marital settlement agreements, prenuptial and postnuptial agreements, separation agreements, spousal support, matrimonial taxation and related matters. Williams Family Law, a "Best Law Firm" as recognized by U.S. News & World Report, has a strong record of success in and out of the courtroom. The family law attorneys also provide guidance and representation in alternative dispute resolution forums, handling mediation, arbitration and custody dispute resolution. The practice at Williams Family Law centers on four core principles: experienced guidance, compassionate advice, powerful advocacy and knowledge of the local courts and counsel. The firm prides itself on leadership within the profession and a strong record of success. To learn more, visit http://www.bucksfamilylawyers.com or email questions(at)bucksfamilylawyers(dot)com.