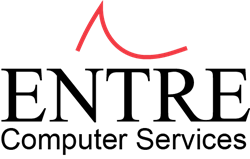 Being named for the 2nd consecutive year speaks to the constancy of the professionalism that our people bring every day.
Rochester, NY (PRWEB) March 10, 2015
For the second year in a row, Entre Computer Services has been named to CRN's Managed Service Provider (MSP) 500 list as one of the MSP Elite 150. The annual list recognizes the top technology providers and consultants in North America whose cutting-edge approach to managed services puts end-user customers in the best position to improve efficiencies, cut costs and speed time to market for their own products and services.
CRN, a leading media outlet for vendors and solution providers, selects the top MSPs in order to bring clarity to the decision-making process. This list provides clarity to end users who are barraged with options in the technology consulting world.
This year, CRN's industry‐focused directory highlights the Top 500 MSPs in three categories: 100 Hosting Providers who are experienced in providing mainly off-premise, or cloud-based, services; 150 Elite Service Providers who are large data center-focused solution providers with a strong mix of on premise professional services as well as off-premise services; and 250 Progressive Service Providers who have a business model heavily weighted toward managed services geared toward the small and midsize business market. Entre Computer Services is a Rochester-based IT firm with over 100 employees.
"Being named for the 2nd consecutive year speaks to the constancy of the professionalism that our people bring every day. That translates into a level of service our customers can count on," said Andre Godfrey, Entre's President and CEO.
"The allure of Everything-as-a-Service to organizations is largely rooted in the appeal of predictable operational expenses, cost-cutting, resource allocation and access to on-demand/pay-as-you-go technology. Therein lies a great need for the expertise of managed service providers," said Robert Faletra, CEO, The Channel Company. "We congratulate the managed service providers who have engineered, or re-engineered, their businesses to deliver the services their customers rely on for future growth and ongoing success."
Coverage of the MSP500 will be featured in the February 2015 issue of CRN and online at http://www.CRN.com.
About Entre Computer Services
For more than 30 years, businesses have relied on Entre Computer Services for wide-ranging technology services. From IT managed services and custom application development to network services and IT consulting services to eScreenz™ our award winning communication solution - no other IT provider combines all these essential services under one organization.