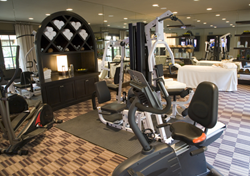 Tampa, FL (PRWEB) March 10, 2015
Spring is the most active season of the year for home construction, and that rule of thumb certainly holds true in the luxury home industry. As ice melts and flowers begin to bloom, attention shifts to building custom homes with the latest amenities to satisfy the high net-worth buyer.
The article focuses on luxury buyers who have high expectations for their homes, as they often spend in excess of $1 million for them. They seek move-in ready homes with the latest upscale amenities for busy and active lifestyles.
The article also serves to showcase that luxury buyers want the ability to add their personal touch to make their home a showcase. Here are the top five areas in which luxury buyers customize their new homes.
There are rooms illustrated that you would expect like the kitchen and bathrooms, but the article serves to take a deeper look at affluent buyers and their lifestyles and includes areas like home gyms with areas for personal training and massage.
The article is an excellent resource for luxury home buyers who are seeking the latest ideas to turn their homes into showcases for family or for entertaining guests or clients.