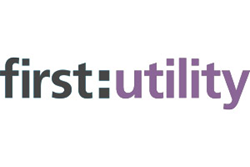 "First Utility believes that the industry needs to change from within and do more to inform and support customers to help them make informed choices about the best tariff. " - Ian McCaig, First Utility CEO
London, UK (PRWEB UK) 10 March 2015
First Utility, the UK's largest and fastest growing independent energy company, today called on the industry to scrap variable energy tariffs and re-think the way the industry works to help those customers who are paying too much for their gas and electricity. It follows the Issues Statement released by the Competitive and Markets Authority (CMA), whose initial analysis of the UK energy market also highlights the number of 'sticky' customers inherited by the Big Six after privatisation of the energy industry.
Up to 70% of Big Six customers are currently on a standard variable energy tariff, and are overpaying by an average of £235 per year when compared to the cheapest fixed price energy tariffs on the market – meaning the UK is overpaying on its energy bills by a massive £3.4 billion a year.
First Utility wants the industry to do more to engage those customers who have little awareness about their energy spending, or the options available to them, and are significantly overpaying as a result.
First Utility believes that by re-thinking the way the UK energy industry works it can tackle this disengagement. It is calling for:
1. Scrapping the standard variable energy tariff; replacing with an 'out of contract' tariff that better reflects near-term wholesale costs.
2. Providing information to customers about cheapest gas and electricity tariffs on the entire market on a monthly basis.
Currently Ofgem's regulations mandate that energy companies must include details of only their own cheapest tariff on all customer bills. However, many customers, particularly those with the Big Six, only receive bills quarterly or half yearly to advise them of these. This aids the level of disengagement amongst the majority of UK energy customers and fails to tell the full story about possible savings.
First Utility has support for its proposals from the UK public; research it commissioned showed that:
● 80% of UK energy bill payers would find it useful for more information about cheaper tariffs from their existing supplier and those from others in the market.
● 80% said more transparent bills and more information about the best gas and electricity tariffs available would increase their level of trust in energy companies.
Ian McCaig, CEO, First Utility said: "The UK energy industry has contrived to put itself in a situation where around two thirds of its customers are on the most expensive energy tariff the industry has to offer, namely the 'standard variable tariff'. That simply can't be right and is even more inexcusable in a climate where wholesale prices have been coming down.
"First Utility believes that the industry needs to change from within and do more to inform and support customers to help them make informed choices about the best tariff.
A big step would be to scrap the standard variable tariff and call it what it is - the 'Out of Contract Tariff' i.e. the tariff you're left on when you're not on one of the good ones!
"Just as importantly, every household should be told in writing every single month whether there's a better, cheaper tariff for them anywhere across the entire industry (not just the company they're with).These changes would undoubtedly make a very positive difference for every energy customer in the UK - surely the staggering sum of £3.4bn a year extra spent on standard variable tariffs would be better in UK households own bank accounts."
Sarah Willingham, consumer champion at LetsSaveSomeMoney.com said: "It's upsetting and shocking to see just how much money we are wasting in the UK by paying more than we need to for our energy. Traditionally the energy companies have not done enough to help consumers get onto the best tariff and to save money. It's great to see First Utility leading the way and challenging the way that things have been done for far too long! By making some of these changes ultimately people will save more money!"
SUPPORTING NOTES
Putting the proposals into practice
Scrapping the variable tariff
Scrapping the variable tariff would make a clear statement to consumers that the industry is serious about change. There always needs to be provision of a default tariff for those customers who choose not to take a fixed-price contract (as indeed there is within Ofgem's current regulations). However, the existing approach penalises those who are disengaged and does little to proactively engage them. First Utility wants to encourage the UK energy industry to take an alternative view of the default tariff to engage customers and encourage action. It has outlined a possible option: an 'out of contract' tariff that operates as a three month rolling fixed-price tariff with no exit fees. Each new fixed term would be communicated in the same way as a traditional fixed-contract expiry which is known to drive a higher level of engagement.
Market's cheapest tariff communication
During the consultation for Ofgem's Retail Market Review (RMR) reforms introduced in 2014, the concept of communicating the market's cheapest tariff to customers on each bill was strongly considered. There would need to be a mechanism for centralising the data and sharing it with all suppliers but First Utility doesn't believe this should provide a significant barrier, especially given the potential benefits to customer engagement. Given the differential in price between the standard variable tariffs and the cheapest tariffs on the market, it is only through communicating the market's cheapest tariffs that customers can be fully informed about the potential savings on offer.
First Utility's commitment to transparency and fairness
First Utility has fewer than 15% of its customers on variable energy tariffs and actively communicates to them once a month to alert them to other tariffs available which may be better for them. It also provides monthly bills to its customers, including details of its cheapest available tariff as part of its commitment to engaging customers, giving them information in an easy to understand way and helping them lower their energy bills. It wants the rest of the industry to adopt a similar approach to transparency and engagement.
About First Utility
First Utility is the UK's fastest growing and largest independent energy supplier. It supplies gas and electricity to more than 740,000 customers throughout the UK and is committed to helping them reduce their energy bills by offering cheaper tariffs, helping customers use less energy through the use of innovative technology and campaigning for industry change.
Find out more about the Scrap the Variable campaign.