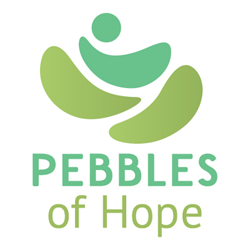 "When parents of preemies are empowered with knowledge, their babies can not only survive, they can thrive, even in areas with limited medical resources"
Herndon, VA (PRWEB) March 11, 2015
Pebbles of Hope, a 501(c)(3) non-profit organization dedicated to helping premature babies thrive through technology-based parent education, launched today the first module of its Thrive Guide -- the first ever interactive course, offered free of charge, designed to educate parents of preemies on critical care practices for their babies. The first module of the Thrive Guide, which focuses on nutrition, breastfeeding and Kangaroo Care – skin-to-skin contact between mother and baby – includes expert information, instructional videos and parent testimonials to help parents give the world's smallest babies the best foundation for a healthy life.
The online version of the Thrive Guide will be hosted on the Udemy online learning platform. Additional versions of the course will be made available in offline formats for individuals without access to an Internet connection. Funding for developing the course was received in part by Udemy's Social Innovation program, which supports nonprofits pursuing positive social change by awarding course creation grants. Pebbles of Hope received a $2,500 grant from the program in September 2014.
Of the course's launch, Pebbles of Hope founder, Cheryl Chotrani says, "We are thrilled to be launching this innovative resource for preemie parents around the world. Parents play the most critical role in helping their children live their best life, so when parents of preemies are empowered with the knowledge and guidance to become more informed and active participants in the care of their babies, these preemies can not only survive, they can thrive, even in locations with limited medical resources."
All content in the course has been reviewed and approved by the Pebbles of Hope expert advisory panel of doctors, neonatal nurses and pediatric nutritionists. Additional materials for the course have been provided by La Leche League USA. The course will be marketed and distributed to parents through partnerships with hospitals and medical professionals, with special attention given to enrolling individuals in the course that live in underserved areas such as rural communities and low-income urban neighborhoods. Chotrani says, "With our Thrive Guide, we hope that we can reach parents who don't already have access to guidance on how to care for their preemies due to geographic isolation, lack of medical insurance or inadequate medical support available where they live."
Over time, Pebbles of Hope plans to expand the Thrive Guide to include additional modules covering topics such as infection prevention, managing respiratory challenges and methods for parents to stimulate the healthy development of their little ones. This resource will eventually be translated into multiple languages for international distribution and bundled with additional complementary services for parents, including a companion mobile app to be launched in Spring 2015 and a mentoring program to be launched in Summer 2015.
Persons interested in learning more about the Thrive Guide or signing up for the course visit https://www.pebblesofhope.org/current-programs
About Pebbles of Hope
Pebbles of Hope is a United States-based 501(c)(3) nonprofit organization committed to helping premature babies around the world survive and thrive. By leveraging technology to provide education and training to parents and other caregivers, Pebbles of Hope is working to give premature babies born in underserved areas an increased chance at survival and the opportunity to lead a healthy life.
Web:http://www.pebblesofhope.org | Twitter: @pebblesofhope | Facebook: http://www.facebook.com/pebblesofhope
About Udemy
Udemy is the leading marketplace for online learning, offering people everywhere the opportunity to advance their careers, change professions, develop their personal passions, or simply learn something new. With an ever-growing offering of 22,000+ courses, students can transform their lives by learning any subject they choose—at their own pace, on their own time, on any device. For companies, Udemy offers a comprehensive course content subscription and easy-to-use course-creation platform. Founded in 2010, privately-owned Udemy is funded by Norwest Venture Partners, Insight Venture Partners, Lightbank, MHS Capital, Learn Capital, and 500 Startups, among others. Udemy is headquartered in San Francisco and has offices in Dublin, Ireland and Ankara, Turkey.
Web: http://www.udemy.com | Twitter: @udemy | Facebook: http://www.facebook.com/udemy