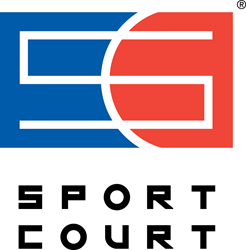 "This is a great opportunity for our Sport Court brand to be part of this transformational USTA initiative," said Ron Cerny,CEO Connor Sport Court International
Salt Lake City, Utah (PRWEB) March 16, 2015
Connor Sport Court International® (CSCI) has partnered with the United States Tennis Association® (USTA) to provide 16 courts for the USTA's new state of the art tennis facility at the Lake Nona community in Orlando, FL set to open in 2016.
As the Official and Exclusive Supplier of the USTA for 36' courts and 60' courts, CSCI will also be an Official Supplier of the Home of American Tennis in Lake Nona by providing eight 36' courts and eight 60' courts using their patented Sport Court® Power Game™ surface for the youth and adult player courts at the comprehensive complex. The new model tennis facility will be a key focal point for young player development for future US Open Champions.
"Connor Sport Court International is proud to partner with the USTA to provide Sport Court branded tennis courts for the exciting New Home of American Tennis in Lake Nona," said Ron Cerny, President and CEO of CSCI. "This is a great opportunity for our Sport Court brand to be part of this transformational USTA initiative that will help grow the sport of tennis in the United States at both the youth and adult levels". Sport Court was chosen because of its safety engineered court surfaces and industry leading quality of products. To keep in line with the USTA's cutting edge goals for the facility, an advanced surface system was required that provided not only unparalleled safety but also met the green technology initiatives of USTA and Lake Nona. The Sport Court PowerGame surface will be built on SportBase, a recycled concrete replacement product that will provide additional cushion and safety for the development center. "These two Sport Court products combined are truly the safest court in the world and a high-performance development surface for youth and adults" said Cerny.
Sport Court tennis courts will be included in the Home of American Tennis opening in Lake Nona, FL at the end of 2016. The courts will be centrally located in the USTA "Family Zone" which focuses on adults and children playing tennis on 36' and 60' courts. The PowerGame surface and SportBase sub base combination was chosen for its superior safety benefits and environmentally friendly attributes which are key goals of the new facility. "We are working with leaders in the tennis industry to build a game changing facility and are excited that we are partnering with Sport Court." Virgil Christian, Senior Director, Market/Facility Development & Collegiate Tennis.
ABOUT THE USTA
The USTA is the national governing body for the sport of tennis in the U.S. and the leader in promoting and developing the growth of tennis at every level -- from local communities to the highest level of the professional game. A not-for-profit organization with more than 720,000 members, it invests 100% of its proceeds in growing the game. It owns and operates the US Open, the highest-attended annual sporting event in the world, and launched the Emirates Airline US Open Series, linking eight summer tournaments to the US Open. In addition, it owns approximately 90 Pro Circuit events throughout the U.S. and selects the teams for the Davis Cup, Fed Cup, Olympic and Paralympic Games. The USTA's philanthropic entity, the USTA Foundation, provides grants and scholarships and helps under-resourced youth and individuals with disabilities, and supports wounded, ill and injured service members, veterans and their families. For more information on the USTA, log on to usta.com, "like" the official Facebook page,facebook.com/usta, or follow @usta on Twitter.
ABOUT CONNOR SPORT COURT INTERNATIONAL
Sport Court® is a registered trade mark of Connor Sport Court International. It is used to identify the original and authentic modular sport surfaces developed and continuously improved since they were introduced in 1974. For over 40 years, Sport Court has built over 100,000 courts worldwide in more than 100 countries on all seven continents, making Sport Court the World's Largest Court Builder. Sport Court has built systems for many elite associations including the NBA, NCAA, FIBA, USATF, USTA and USA Volleyball and have safety and performance solutions for every type of athletic, park or multi-use facility.
ABOUT LAKE NONA
Lake Nona is a 7,000-acre master designed community in Orlando, Florida that is home to world-class education, Lake Nona Medical City, a sports innovation and performance district highlighted by USTA's New Home of American Tennis, recreational facilities, diverse workspaces, retail centers, entertainment venues and a variety of residential options for those seeking the best the city has to offer with all the conveniences of a dynamic, vibrant community. Lake Nona, developed by Tavistock Development Company, was recently acknowledged by FORTUNE Magazine as a model for the next great American city. Lake Nona is one of the fastest growing communities in America attracting more than $2.8 billion in construction across 7.1 million square feet with the development of two new hospitals, three college campuses, and a nationally recognized medical research institute. Focused on sustainable design and healthy living, Lake Nona is recognized by Cisco as the only designated "Iconic Smart + Connected Community" in the U.S. for its integrated gigabit network – one of only nine such communities in the world.
For more information on Lake Nona, please visit lakenona.com.