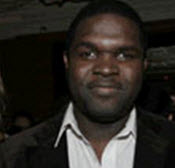 Bradenton, FL (PRWEB) March 10, 2015
ETCO has created a new position of Senior Director of Marketing and Customer Relationship Management and has promoted Sam Francois to fill the position. Mr. Francois was formerly the Director of Marketing for the entire ETCO organization. Sam lives in Bradenton and holds a bachelor degree and certificate in marketing strategy respectively from Pace University in New York and Cornell University also in New York. Sam has been with ETCO for 3 years.
Founded in 1947, ETCO is a privately owned company. The Company manufactures precision stampings as well as rubber and plastic molded products used in a range of industrial manufacturing including automotive, appliance, aviation, medical, information technology hardware, networking and many others. ETCO also has major customers in a variety of other industries in the USA and in over 30 countries throughout the world. ETCO has factories and a research complex in Bradenton, Florida and a factory and engineering center in Warwick, Rhode Island.
For more information on ETCO, visit the Company website online at http://www.etco.com