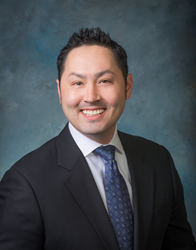 "This honor underscores Fortis' reputation for excellence in service and our strong commitment to the communities in which we operate."
(PRWEB) March 11, 2015
"This is a tremendous honor to be recognized as one of the top 100 Pennsylvania organizations," said Edward Shelton, V.P. of Business Development for Fortis. "This honor underscores Fortis' reputation for excellence in service and our strong commitment to the communities in which we operate."
Fortis Energy Services, headquartered in Michigan, is a leader in well services throughout the Rocky Mountain and Northeast regions, including Pennsylvania. Fortis specializes in servicing oil and gas wells throughout their lifecycle starting with completing the well, workovers to enhance production, down-hole repairs, maintenance and finally plugging and abandonment.
"We deliver success to our customers through the three elements of premier well service: safety, reliability and cost effectiveness. Any well service company claims to do this, but by adopting new processes and initiatives to enhance safety and reduce wasted cost and time, such as lean methodologies, we differentiate ourselves by enhancing the ROI that our customers expect. This has helped us expand our areas of operation throughout all the major shale plays in the US and has helped us maintain our steep growth curve," said Shelton.
Fortis' strategic growth plans target all the major shale plays across the US over the next 3-5 years, including the Williston, Appalachian, Eagle Ford, Permian and Niobrara basins. Fortis' experience working safely under extreme well pressures in the Northeast, in line with their core value "Safety First."
Fortis is also known for their award-winning Fortis4Vets hiring initiative. "We believe that hiring a Veterans just makes good business sense. We appreciate these men and women for the leadership, professionalism, dedication and pride they bring to our company. They possess a particular degree of unique talents and expertise and it is in recognition of these talents that we have established the Fortis 4 Vets hiring initiative," said Shelton.
About Fortis
Fortis Energy Services, Inc. is a leading oil and gas service company in the USA, providing oil and gas well services throughout the production life cycle. Fortis' safety culture sets them apart as a leader in the industry. Quality people and quality work contribute to Fortis' exceptional growth rate. A well-maintained fleet combined with highly experienced professionals has enabled Fortis to establish strong customer relationships and an excellent safety record.