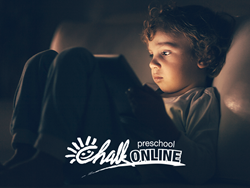 Los Angeles, CA (PRWEB) March 10, 2015
CHALK Preschool is proud to announce the debut of CHALK Preschool Online (http://www.chalkpreschoolonline.com) their new subscription-based entertainment and educational "edutainment" platform. An evolution in children's learning, CHALK Preschool Online features innovative, original, and entertaining children's programming that includes lesson plans created directly from their award-winning brick-and-mortar curriculum.
The fully customizable site launches with over 800 original videos and can be accessed on any computer, Smartphone, Android device or tablet at any time from anywhere in the World. Videos are broken down into four main categories: Daily Lessons, CHALK-U-Tainment, Hands-On Activities, and My Playlist.
The comprehensive Daily Lessons curriculum is designed to teach core-learning subjects like literacy, math, shapes, geography, colors, and science, in a 30 minute episode, that is curated daily with original content to strengthen preschool fundamentals. In the Hands-On Activities section, there are hundreds of art projects and cooking projects that parents can do with their preschooler. Activities work on improving childhood motor skills and include fun assignments for the whole family. The Printables' section enables users to print out study topics for Offline reinforcement. There is also a personalized playlist function so that parents can focus on specific topics of interest or need by creating their own curriculums.
CHALKUTAINMENT features original child-safe programming and includes a number of inspiring series' like the talk show, "What Do I Want To Be [When I Grow Up]", hosted by young Guardians of the Galaxy star Wyatt Oleff who interviews professionals like Master Lego builder David Howard and Nancy Cartwright (the voice of Bart Simpson). There are also shows like: "CHALK-Lets" - which use music and song to teach children about topics like the seasons, animals, and weather patterns; "Storytime", which feature illustrative and interactive story readings; "How Do Things Work", instructional live action meets animation videos that educate pre-schoolers on mechanics like animal migration, recycling, and automobiles; and "Music Videos".
CHALK Preschool Online was borne out of the desire to give children everywhere an opportunity to access dynamic, safe, top-notch educational programming at an affordable price. The overwhelming success of CHALK Preschool's brick-and-mortar program propelled the decision to expand into an online platform. The CHALK team worked with Angela Johnson, Executive Director of CHALK schools, to build content for the online school, spending nearly three years and almost 100 hours studying and synthesizing what their students responded to the most. The result is now one of America's first online children's edutainment programs created on and in the classroom. "As parents ourselves, we know too well how important it is that children have a secure place where they can view content online. We are also mindful of the prohibitive costs of private pre-school education. We realized that by creating a private, fun, and inexpensive online learning destination, we could give children and parents everywhere a high-quality educational experience," says CHALK Content Producer Jenna Capozzi.
CHALK Preschool Online costs $11.95 per month. For more information about CHALK Preschool Online, please check out their website at http://www.chalkpreschoolonline.com.
ABOUT CHALK PRESCHOOLS
CHALK Preschools are independent, privately owned, year-round early education facilities with locations in Los Angeles and Chicago. Founded in 2005, CHALK's mission is to provide well-rounded, quality education within a stimulating environment, enhanced with hands-on play and creativity. Learning becomes play, play becomes learning and teachable moments happen. CHALK remains committed to supporting the growth of the whole child across emotional, social, physical and cognitive domains to ensure the development of strong, confident, life-long learners.