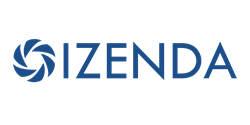 Izenda offers enterprise features that small businesses can afford. We're embarking on a partnership that we're very excited about.
Atlanta, GA (PRWEB) March 10, 2015
Pareto Business Group (Pareto), a Windsor, Ontario-based company delivering IT solutions and support to clients since 2010, announced today a technology partnership with Izenda, a leader in embedded self-service, business-intelligence solutions.
Pareto is a software development firm specializing in enterprise resource planning (ERP) applications that serve a variety of industries, including publishing, distribution and entertainment. In addition, Pareto offers third-party hosting, as well as onsite and remote technical support for businesses. Recently, Cypher System Group, also of Windsor, Ontario, purchased a majority share of Pareto.
Atlanta, GA-based Izenda offers embedded BI software solutions to Independent Software Vendors and Solutions Providers, empowering them with the ability to seamlessly integrate reports, dashboards and advanced visualizations within their applications. Users can analyze data in real time, providing self-service BI to organizations.
Pareto chose Izenda because it provides enterprise class capabilities and superior usability, a value that allows for white-labeling to the small and mid-sized market. Christian Cooper, Pareto's Chief Technology Officer, said the company was looking for a vendor that could provide reports, dashboards and sophisticated BI visualizations on "as small a stack as possible." With Izenda, Pareto can offer customers a read-only copy of their database for data discovery, without the need of replicating databases or worrying about managing security models.
"Izenda offers enterprise features that small businesses can afford," Cooper stated. "We're embarking on a partnership that we're very excited about."
Pareto will be using Izenda Forms™ and Izenda Vision™ in its applications. The Izenda Forms™ engine leverages advanced web standards to deliver pixel-perfect document generation based on HTML and CSS. Izenda Vision™ is an extensible, HTML-based visualization framework for data. Visualizations are designed in HTML technologies like JavaScript, HTML, WebGL, CSS, SVG, and CSS3D and libraries like jQuery and D3.
Cooper is confident that Izenda's seamless software integration will make Pareto a more agile company:
"It's part of our core offering. This gives us what our users need in an effective and timely manner. It's now easy to drill-down and explore data in real-time, giving businesses more time for analysis and less time creating reports."
"Pareto is committed to delivering a next generation E-commerce, ERP, P.O.S. solution to the SMB market that is hungry for enterprise-grade solutions," explains Lee Nagel, Izenda's VP of Marketing. "We are excited to have our product embedded in a cloud-based solution that will change the way business is conducted."
ABOUT PARETO BUSINESS GROUP
Pareto Business Group has been delivering IT solutions and support to clients since 2010. The team, with over 40 years of combined experience, takes pride in delivering the best efficiency possible for their customers' business needs. Servicing a diverse group of industries, including online publishing, manufacturing, supply chain, religious & non-profit, professional services, retail, and government, has allowed Pareto to develop a range of custom solutions. The team has experience in the areas of software development, infrastructure migrations, helpdesk support, web development, cloud-based software, and SharePoint. A Pareto consultant will help you understand what your business needs, in clear and timely manner. To learn more, visit http://www.pareto.co.
ABOUT CYPHER SYSTEMS GROUP
Cypher Systems Group (CSG) is a diversified holding company that specializes in technology, insurance and healthcare services in Canada and abroad. Established in 1983 with its head office in Windsor, Ontario, CSG employees over 600 people and is a recognized leader in each of its respective industries, To learn more, visit http://www.cyphersystemsgroup.com.
ABOUT IZENDA
Izenda is a leading business-intelligence platform purpose-built for Independent Software Vendors, Solutions Providers and Enterprise users. Our integrated business intelligence platform allows end-users to easily access, visualize, and share valuable data and insights in real time. Embedded seamlessly in your application, Izenda delivers BI directly to the people who need it most. Putting the right data, in the right hands, at the right time fuels collaboration, knowledge sharing and smart, data-driven business decisions. We should all focus on our core business. Our core business is BI. Let Izenda do what we do best, so you can do what you do best. To find out more about Izenda's platform, visit http://hubs.ly/y0BtRV0.