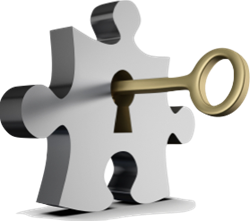 DebitWay is a complete, Bank to Bank alternative payment service provider that will set eMerchants up to honor online payments quickly, safely and efficiently
Montreal, Quebec (PRWEB) March 12, 2015
Canada based DebitWay continues to aggressively court and support electronic merchants (eMerchants). Following DebitWay's most recent announcement concerning Magento integration, the trailblazing alternative payment service provider is now proposing a Turnkey service to existing and prospective merchant partners.
On February 26th, 2015 (two weeks ago), DebitWay unveiled it's plan to help eMerchants currently signed on with Magento by offering to expand their payment processing reach and methods as well as committing to undertake the integration for those partners who are seeking to take advantage of this service.
Today DebitWay has taken their commitment to supporting eMerchants and processing their electronic commerce payment and pay out requests one step further. In offering a Turnkey service, DebitWay is effectively offering existing partners (who are looking to expand their payment processing) and future partners a complete end to end service that can take an eMerchant from Great Idea to Great Idea that sells!
DebitWay's Turnkey service offer promises to take eMerchants and their electronic businesses to the online payment processing Promised Land, from beginning to end. "Our Turnkey payment processing solutions takes care of everything for the eMerchant" says Director of Business Development & Production Rod Tomita, "DebitWay is a complete, Bank to Bank alternative payment service provider that will set eMerchants up to honor online payments quickly, safely and efficiently".
While DebitWay has made a name in the alternative payment processing field by offering online merchants Direct Debit Transfer(DDT®), eCheck Processing for Canadian and American consumers with Electronic Funds Transfer (EFT) & Automated Clearing House (ACH). However more recently, DebitWay has incorporated Credit Card Process (CCP®) solutions to their family of online payment processing options, particularly to help merchants in High Risk industries like Digital Currency, Remittance, Replica, Gaming, PSPs and Payday loans to name but a few.
Headquartered in Montreal, Canada, since 2004, DebitWay continues to be one of the leading Certified Payment Service Providers in the world, as well as a Payment Provider of INTERAC® Online Payment (IOP) solution in Canada. DebitWay merchant partners continue to benefit of being able to accept bank payments in real-time instantly.
*®Interac and the Interac logo are trade-marks of Interac Inc. The Interac Online Payment service is owned and operated by Acxsys Corporation