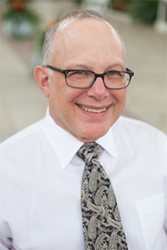 St. Louis, MO (PRWEB) March 09, 2015
Patients with receding gums in St. Louis, MO can now receive a less invasive treatment, the Pinhole Surgical Technique™ (PST™), from Dr. Stephen Snitzer. Dr. Snitzer uses PST™ to treat patients with gum recession without the use of scalpels or sutures. Due to the less invasive nature of the treatment, patients do not experience the bleeding, swelling and pain that is often associated with traditional gum graft surgery.
When gum recession occurs, patients may notice that their teeth are more sensitive than normal, and that they have an elongated appearance. This happens because the gums begin to pull away from the roots of the teeth. Gum disease is the most common cause of the condition, but other factors may cause recession as well. This includes aggressive tooth brushing, genetics and the use of certain medications. Additionally, some traditional gum surgeries and orthodontic treatments may cause recession to occur.
Patients with receding gums in St. Louis, MO can benefit from receiving PST™. During treatment, Dr. Snitzer uses specialized tools to help guide the gums back in place. First, he places a small hole in the gums in the affected area. Using the small hole as an entry point, the doctor uses specialized tools in order to gently guide the gums back to their original position. The gums are then held in place using small strips of collagen that are eventually absorbed by the body. With no sutures or incisions, patients are able to heal quickly and see immediate results following the procedure. The technique is so simple that multiple teeth can be treated in just one visit. This allows patients to leave their appointments with a reclaimed smile and a new self-confidence.
Patients with receding gums in St. Louis, MO are invited to contact Dr. Snitzer's office to learn more about their condition and how PST™ may assist them. With the help of PST™, those with gum recession may be able to restore their healthy, attractive smiles. Patients are encouraged to schedule an appointment today.
About the Doctor
Dr. Stephen Snitzer is a periodontist offering personalized dental care for patients in Chesterfield, MO and the St. Louis area. Dr. Snitzer earned his dental degree at the University of Missouri at Kansas City. Following his graduation, he completed a residency in Periodontics at the University of Iowa, where he earned a certificate of specialization in Periodontics and a Master of Science degree. Dr. Snitzer is a member of the American Academy of Periodontology, the American Dental Association, and the International Congress of Oral Implantologists, among others. He also belongs to the one percent of dental professionals currently providing the LANAP® Protocol, the first FDA-cleared laser procedure for gum disease and periodontal treatment. To learn more about Dr. Snitzer and the dental services he provides, visit his website at http://www.stlouisperiodontist.com or make an appointment at (314) 720-8547.