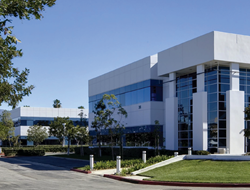 Proove has helped save the healthcare system over $200,000,000 in 2014.
Irvine, CA (PRWEB) March 10, 2015
A little less than two years, Proove Biosciences opened up its first office in Irvine with a ceremony on April 12, 2012 to announce its 6,700 square foot space. At the time, the Company employed 10 employees in Irvine and had ambitious plans to eventually have 40 in its office. In less than two years, Proove has expanded to over 60,000 square feet of office and laboratory space at its sprawling corporate campus in the Irvine Spectrum area of Irvine, California.
"Sometimes, I have to pinch myself," states Proove Founder and Chief Executive Officer, Brian Meshkin. "We continue to exceed expectations with our tremendous growth. At a time over the past couple years, where many companies continue to fail in the field of genetics and personalized medicine, we continue to lead the way with unique testing, profitability, explosive growth, and a commitment to research."
In looking at the Company's performance over the past three years, it is no surprise that Proove Biosciences is expanding:

From 2012 through 2014, Proove has grown from physicians ordering 30,000 tests on 2,500 panels in 2012 to over 1,300,000 tests on over 50,000 gene panels in 2014 – a staggering growth rate of over 4,200%.
From 2012 through 2014, Proove has grown from 6 employees to over 180 employees – an extremely fast growth rate of 2,900%.
From 2012 to 2014, Proove has created the world's largest practice-based evidence research database in personalized pain medicine – in excess of 75,000 subjects – a growth rate of almost 75,000%
Senior Manager of Marketing, Nicole McMillan states, "It's amazing to look back and see how far we've come. I believe a key to our success is our commitment to making a difference. Everyone at Proove knows that we are on a mission to realize the potential of personalized medicine."
In Irvine, California, Proove Biosciences has created 100 jobs between 2012 and 2014. Brian Meshkin states, "We are very proud to be making a difference. With tens of thousands of patients and their doctors having benefited from Proove, we have spared them and their families of the burden of prescription opioid dependence and side effects. For the many payers in the U.S. healthcare system – both the taxpayer for Medicare claims and commercial carriers who manage plans for our job creating employers, Proove has helped save the healthcare system over $200,000,000 in 2014."
At the expansion ceremony, Proove will have one of the members of its Board of Directors speak before the guests gathered -- former Governor of Utah and former Secretary of the U.S. Department of Health and Human Services, Michael Leavitt.
About Proove Biosciences
Our Mission is to Change the Future of Medicine. Proove is the proof to improve healthcare decisions. We seek to realize a future when clinicians look back and wonder how they could've ever prescribed medications without knowing how a patient would respond. With offices in Southern California and the Baltimore-Washington metropolitan area, the Company is the research leader investigating and publishing data on the genetics of personalized pain medicine with clinical research sites across the United States. Physicians use Proove Biosciences testing to improve outcomes – both safety and efficacy of medical treatment. From a simple cheek swab collected in the office, Proove performs proprietary genetic tests in its CLIA-certified laboratory to identify patients at risk for misuse of prescription pain medications and evaluate their metabolism of medications. For more information, please visit http://www.proove.com or call toll free 855-PROOVE-BIO (855-776-6832).