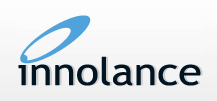 Sterling, VA (PRWEB) March 11, 2015
Innolance is in the business of Web and mobile applications, and in anyone in the business knows that the development workflow can be slow, even tedious. It is for that reason that the IT solutions provider announces their offering of continuous integration and deployment (often referred to as CI / CD) for applications across a variety of platforms that include iOS, Android, Ruby On Rails, Python, Java, .NET and more.
While Continuous Integration ensures fast, automated feedback on the correctness of your application every time there is a change to the code, Continuous Delivery necessitate fast, automated feedback on the production readiness of your application every time there is a change to code, infrastructure, or configuration. Innolance is proud to offer this service to its clients.
Build: In this "age of the app," Innolance prides itself on using a customized, transparent approach to Web and mobile application development. Agile methodologies (such as SCRUM) allow complex projects to be broken down into smaller iterations, while Web-based project management and collaboration tools (such as Jira and Redmine) effectively speed up the application delivery process. Clients are provided access to these tools, so that they remain an integral part of each application's unique evolution:
Test: The automated testing stage is the most crucial step in the CI/CD pipeline. All elements of the application's software must undergo high-level testing from multiple angles, and across multiple platforms to ensure that everything works, and nothing breaks. "Behavior Driven Development (BDD) is preferred by tech savvy clients these days over Test Driven Development (TDD)," said Richard Wainwright, Senior UX Architect at Innolance.
Deploy: A built and tested version of the application is deployed to production.
Repeat: Here is where the process becomes continuous. Every day, Web and mobile markets change, and grow, and shrink, and grow again. In order to remain relevant, the applications that serve these markets must evolve. And that's where Innolance comes in, to offer complete life-cycle integration and development services.
Looking for a new and innovative mobile application?
With the goal in mind of providing clients with outstanding mobile application development services to keep customers happy, and improve business relationships, Innolance has just the solution.
About Innolance
Innolance Inc. is formed by a group of enthusiastic and experienced professionals with a vision to be successful and grow as a team. A US corporation based in the Washington DC area, Innolance focuses on Mobile and Web Application Development and Quality Assurance for various verticals using the latest technology to create the most dynamic business applications for customers — at an affordable cost. For more information, visit http://www.innolance.com.