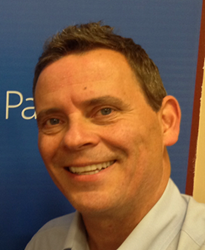 It is better to meet potential threats head-on than to perform damage control after-the-fact
(Andover, MA) (PRWEB) March 11, 2015
Andy Kelley, president of Effective Student Marketing, has shared his expertise on how schools can build and guard their online reputation in a recent Career Education Review article. The article, "How Reputation Management Can Protect Schools and their Students," acknowledges the importance of a school's reputation and how it has a direct impact on an institution's ability to attract future students. Kelley writes that "school leaders sometimes place reputation management to a back burner in a nod to what they consider the more urgent matters involved in day-to-day operations of their institution." He calls this "a short-sighted and wrong approach."
According to Kelley, schools and their reputations are almost always discovered online today. It is in that digital world, then, that schools must practice the utmost vigilance. Kelley says that he and his team at Effective Student Marketing take several proactive steps on behalf of their clients to ensure that schools take full advantage of the digital reputation management tools available to them. Just a few of the initial actions they take include making certain institutions:

Own their brand and all associated names
Claim pages and sites wherever a school's brand is found across social media
Respond and engage with constituents' comments and questions
Attach real names and contact information for school representatives
Share and promote positive school news across social media channels
Kelley says that "nobody likes bad news and it can be alarming to delve too deeply into what critics might be saying about an institution. However, even more alarming is the risk of ambush that schools face if they bury their heads in the sand and just hope for the best."
Noting that "it is better to meet potential threats head-on than to perform damage control after-the-fact," Kelley offers strategies on how to monitor what's being said about a school, defend against the negative and promote the positive. To read the full article, download a copy of "How Reputation Management Can Protect Schools and their Students" now.
About Effective Student Marketing:
Effective Student Marketing is a digital marketing agency that embraces transparency and results-oriented marketing. It integrates marketing strategies that use social media marketing, pay-per-click advertising, and content creation to help institutions of higher education engage with students, graduates and future students to achieve their student enrollment and retention goals. Andy Kelley founded the company in 2004 and he and his team have a "we'll figure it out" philosophy that combines creativity and technology to stay on top of the latest tactics and trends in the digital marketing industry for higher education. More information about their services is available at: http://effectivestudentmarketing.com/