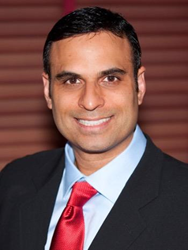 Oakbrook, IL (PRWEB) March 09, 2015
Patients in need of dental implants in Oakbrook, IL and the Chicago area can now benefit from receiving treatment at Periodontal Implant Associates with Dr. Amarik Singh. Dr. Singh now utilizes 3D imaging systems to provide the most advanced implant placement possible today. This may help increase the viability and overall performance of an implant, which may fail if not placed in ideal locations within the mouth.
Dental implants require a certain bone density in order to be properly placed in the jaw. If the area is not strong enough, the implant will not be properly supported and will fail. However, determining how dense areas of the jaw are can be a challenge without the right tools. Patients who seek dental implants in Oakbrook, IL can now be sure that the doctor is doing his best to ensure that these implants are put in the ideal locations necessary for their success.
Due to Dr. Singh's advanced implant placement methods, dental implants have never been a better option for individuals with missing teeth who want to reclaim their smiles. Implants can last a lifetime when properly taken care of. Additionally, patients with implants no longer have to worry about the embarrassing side effects of dentures which often click and slip when eating or speaking. Due to the dental implants' secure nature, patients are able to eat the foods they love without fear.
Dr. Singh understands how important a beautiful, functional smile is to his patients. Over his career he has placed over 13,000 dental implants to provide patients with fully functioning, aesthetically pleasing teeth. Those in need of dental implants in Oakbrook, IL who would like to learn more about how Dr. Singh uses technology to aid in advanced implant placement can contact the office for more information or to schedule an appointment.
About the Practice
Periodontal Implant Associates is a periodontal practice offering personalized dental care for patients in Chicago, IL. After graduating from Northwestern University Dental School, Dr. Amarik Singh went on to obtain his Specialty Certificate in Periodontics and earn his Master's from Northwestern University. Dr. Singh is deeply committed to continuing education and prides himself on remaining on the cutting-edge of the newest techniques and technology in dentistry. Dr. Singh is one of a select group of dental professionals at the forefront of the Chao Pinhole® Surgical Technique (PST®), a revolutionary new approach to repairing gum recession. To learn more about the periodontal services available at Periodontal Implant Associates, please visit http://www.pidentists.com or call 630-424-9404.