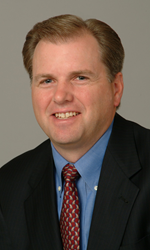 Baker Tilly International will be well served by a man of such commitment, leadership and class in our industry. - Joe Kask, West Hartford Office Managing Partner
West Hartford, Connecticut (PRWEB) March 11, 2015
BlumShapiro, the largest New England-based regional accounting, tax and business consulting firm, today announced that Firm Managing Partner Carl Johnson has been appointed Chairman of the North American Regional Advisory Council of Baker Tilly International, one of the world's leading networks of independently owned and managed accountancy and business advisory firms.
BlumShapiro is a member of Baker Tilly International (BTI), which consists of 154 member firms that provide accounting, assurance, tax and specialist business advice to clients in 133 countries.
"All of us at BlumShapiro congratulate Carl on this prestigious and respectful appointment," said Joseph Kask, BlumShapiro Office Managing Partner, West Hartford, CT office. "Baker Tilly International will be well served by a man of such commitment, leadership and class in our industry."
In his role with the organization, Johnson will serve as the spokesperson for BTI across the North American region and represent the network at regional and world conferences. In addition, Johnson will lead the coordination and development of business between BTI members, the recruitment of new firms to the region and the implementation of the network's regional strategy.
As Firm Managing Partner of BlumShapiro, Johnson is responsible for the implementation of the strategic plan and the effective financial management and operation of the firm. Under his leadership, through mergers, organic growth and the acquisition of experienced talent, BlumShapiro has grown to over 400 professional and administrative staff.
Johnson has nearly 30 years of experience serving privately held companies in a wide range of industries with a concentration in construction. He was elected BlumShapiro's Chief Operating Officer in 1999 and Managing Partner in 2002.
###
BlumShapiro is the largest regional accounting, tax and business consulting firm based in New England, with offices in Connecticut, Massachusetts and Rhode Island. The firm, with over 400 professionals and staff, offers a diversity of services which includes auditing, accounting, tax and business advisory services. In addition, BlumShapiro provides a variety of specialized consulting services such as succession and estate planning, business technology services, employee benefit plan audits and litigation support and valuation. The firm serves a wide range of privately held companies, government and non-profit organizations and provides non-audit services for publicly traded companies.