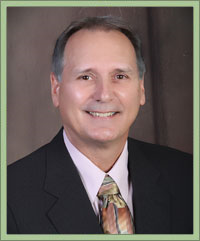 Sun City West, AZ (PRWEB) March 09, 2015
Dr. Frank W. Sallustio, a leading prosthodontist, is now using iTero™ technology as part of his available dental services in Sun City West, AZ. The new procedure allows Dr. Sallustio to take dental impressions of patients' teeth in preparation for receiving prosthetics such as crowns or bridges. However, unlike traditional methods of taking a dental impression, this technology is simple, more accurate and does not require patients to bite down on a sticky ball of goop.
In many cases, patients fear having their dental impression taken more than undergoing the actual dental services that they need in Sun City West, AZ. This is because traditional methods require patients to bite down on a big, sticky ball of goo until it hardens. For individuals with a bad gag reflex, this may be nearly impossible to do. However, an impression is necessary to provide the information needed to create common dental prosthetics. A crown or bridge is a common procedure that requires an impression of the area.
The iTero™ technology creates a much different experience for patients. Using a simple wand, Dr. Sallustio simply scans his patients' teeth in the area in which treatment is required. The scan produces highly accurate digital impressions that the doctor can easily modify if necessary. These images are then sent wirelessly to the lab where a model and the actual prosthetic is fabricated. The level of accuracy of these digital impressions significantly reduces appointment times and can provide patients with a much better fit than seen with traditional impressions.
With iTero™ technology, patients who are receiving dental services in Sun City West, AZ no longer need to fear gagging while getting dental impressions. Patients who are in need of a dental prosthetic, such as a crown or bridge, can visit Dr. Sallustio's website for more information on this new technology.
About the Doctor
Dr. Frank W. Sallustio is a Prosthodontist in Sun City West, AZ, who specializes in the replacement of missing teeth. His office offers a range of cosmetic dentistry, including veneers, teeth whitening, crowns, bridges, partial and full dentures and dental implant restorations. Dr. Sallustio earned his prosthodontic training at the National Naval Medical Center, Bethesda, MD in 1991, after completing dental school and joining the United States Air Force. Dr. Sallustio believes in providing patients with the highest quality of care and uses state of the art technology to ensure a comfortable visit. To learn more about Dr. Sallustio and the dental services he provides, visit his website at http://www.drsallustio.com or call (480) 376-7888 to schedule an appointment.