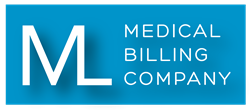 ML Medical Billing has been working to help doctors maximize profits and reduce administrative costs since 1985 by taking the hassle of the billings process off of their hands so that they can focus on what they do best - Adam Millstein, VP
Northbrook, IL (PRWEB) March 10, 2015
Full service medical billing firm ML Medical Billing is proud to announce the relaunch of the company's website. With a modern, streamlined design and improved functionality, the company has made it easier than ever for its roster of more than 150 national clients to quickly and easily access the company's long list of services.
"ML Medical Billing has been working to help doctors maximize profits and reduce administrative costs since 1985 by taking the hassle of the billings process off of their hands so that they can focus on what they do best - patient care and service," said Adam Millstein, Vice President of ML Medical Billing.
Through the newly redesigned website, visitors to http://www.mlbilling.com will be able to access insight into a wide variety of services for coding, billing, and more. Due to consistent changes in the world of medical billing, it is often difficult for medical providers to stay up to date with the latest policies. New changes, such as the recent transition from the 9th revision of the International Statistical Classification of Diseases and Related Health Problems (ICD-9) to the 10th revision (IDC-10), often bring major changes to how providers bill and code their services.
Through the consistent news updates provided on http://www.mlbilling.com and the information provided on the many aspects of medical billing, visitors are given easy to understand insight into what changes are affecting the medical world and how they can prevent unnecessary complications.
With offices across the country in Illinois, Florida, and California, the company offers full service billing and insurance claims processing to a range of medical practices across several specialties including: Orthopedic Surgery, OBGYN, Mental Health, Internal Medicine, Plastic Surgery, Ophthalmology, General Surgery, Family Medicine, Chiropractic, Physical Therapy, Podiatry, Ambulatory Surgery Centers, Dermatology, Infectious Disease, DME, and Laboratory.
Advanced Billing, Coding, and Practice Management for Doctors
In addition to the full range of billing and claims processing solutions, ML Medical Billing also offers state of the art practice management solutions to help their clients navigate the billing and insurance landscape, while potentially saving thousands of dollars in administrative costs in addition to increased collections revenue each year. The company has made it a priority to stay ahead of technology and industry trends to offer the most cost-effective, state of the art solutions.
"Our technology partners include the top performers in the EMR/Practice Management industry," said Chris Maryniuk, Vice President of ML Medical Billing. "All with proven, cloud-based, guaranteed secured platforms."
Because there are so many different aspects to medical practice management and medical billing, each physician who requires assistance has his or her own unique needs. As such, ML Medical Billing provides a wide variety of amenities in the medical field. Some of ML Medical Billing's core competencies include:
● Startup Practice Guidance
● Insurance Commissioner Level Appeals
● Staff Training
● Form Development
● Contract Negotiation
● Eligibility
● Monthly Analysis
● Consulting
● Medical Billing Expertise
● ICD-10 Planning
● Superbill Creation
● CCI
● Modifier Training
● Navigating the Affordable Care Act
"We believe that doctors should be able to focus on providing care and support to their patients," said Mr. Millstein. "Through our services, time-consuming billing, coding, and more can be taken off a doctor's schedule so he or she can do what they love most – helping people."
ML Medical Billing is a family-owned, local company operating for 30 years and servicing more than 150 physicians nationally between branches in Illinois, Florida and California. The company's services include Reports, Coding, Billing, Claims Follow-Up, Posting, Statements, Regulatory Requirements, Software training/ consulting, provider coding education, fee schedule modifications, industry awareness, ICD-10. PQRI/PQRS, Monthly Analysis Reports, Appeals, Start-Up Practice Guidance. To learn more about ML Medical Billing and their services, please call 877-789-3593 or visit http://www.mlbilling.com.