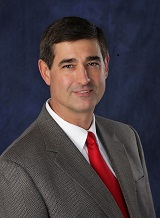 I look forward to working in collaboration with the outstanding staff, members, and the Board to develop resources, strengthen partnerships, and promote research demonstrating the efficacy of child life services.
(PRWEB) March 10, 2015
The Child Life Council, the leading nonprofit professional association serving child life specialists, announced today the appointment of its new Executive Director. Jim Gandorf, CAE, was selected following an extensive executive search process with a pool of highly qualified candidates.
"We are delighted to welcome Jim Gandorf to our organization," says Carla Oliver, CLC President and Child Life Department Manager at Children's Hospital Colorado. "Jim's strong foundational knowledge of association management, his leadership acumen, and passion for the field of child life make him the perfect fit for this position. The CLC Board looks forward to this new partnership, and is excited about our future."
Gandorf joined the staff at CLC headquarters last week. "I am honored to join the Child Life Council as CEO & Executive Director," says Gandorf. "Child life services have advanced significantly since CLC's founding in 1982, and are now considered an essential component of quality pediatric healthcare. I look forward to building on the association's solid foundation, working in collaboration with its outstanding staff, members, and the Board to develop resources, strengthen partnerships, and promote research demonstrating the efficacy of child life services."
Gandorf has 24 years of nonprofit association leadership experience, with a strong track record of enhancing membership services, increasing organization revenue, and engaging stakeholders to achieve organizational goals.
Over the past 15 years, Gandorf has held a number of executive leadership roles. He served as the associate executive director of the Mathematical Association of America, the executive director of the Association for Education & Rehabilitation of the Blind & Visually Impaired, and the executive director of the American Board of Opticianry/National Contact Lens Examiners. Most recently, he was recruited as Vice President of Association Services for the National Glass Association/Window & Door Dealers Alliance. During Gandorf's tenure, each of these organizations benefitted from increases in membership, clearer strategic direction, substantial increases in revenue, often from previously untapped sources, and a variety of new or enhanced services. Earlier in his career, Gandorf worked in membership and program development for several associations, and also served as a captain in the U.S. Army.
Gandorf holds a Bachelor of Science degree in psychology from Longwood University and holds the Certified Association Executive (CAE) credential. He is an active member of the American Society of Association Executives and the Association of Government Relations Professionals.
The executive director search was conducted by a Board-appointed task force in collaboration with acting executive director Colleen Maguire, who will resume her role as deputy director.
About the Child Life Council
The Child Life Council (CLC) is the leading membership association supporting child life professionals as they empower children and families to master challenging events related to health care. Founded as a nonprofit organization in 1982, CLC provides members with professional development programs, resources, and networking opportunities, and advances best practices. Membership is currently comprised of more than 5,000 individuals in nearly 500 hospitals and other organizations worldwide. Our members include child life specialists, child life assistants, university educators and students, hospital administrators and staff, and others involved in the psychosocial care of children. More information on CLC and the child life profession is available at http://www.childlife.org.