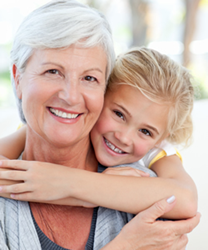 Since we introduced our Continuing Care Membership, our patients have been able to receive gentle, top-quality dental care without worrying about the cost.
Tempe, Arizona (PRWEB) March 10, 2015
Just over a year ago, Dr. Jeffrey Ward, a top Tempe dentist, offered patients without dental insurance an affordable way to receive the dental care they need. Over 100 million Americans do not have dental insurance and do not receive regular dental care. Dental expenses are often unexpected and can be significant. In its first year, Tempe Dental Care's Continuing Care Dental Membership program has been successful in helping offset some of the dental costs for enrolled uninsured patients.
Dental problems are leading cause of emergency room visits, missed work, and school absences. Regular dental care, including dental cleanings and exams, helps keep teeth, mouths, and gums healthy and lowers the risk of a dental emergency. Tempe Dental Care offers the Continuing Care Membership to assist in making dental care affordable for individuals and families living in Tempe and the general Phoenix metro area.
The Tempe Dental Care Continuing Care Membership lowers the costs of regular and emergency dental work. The Continuing Care Membership has offered savings on preventative care and has now been updated to offer savings on more dentistry procedures including cosmetic dentistry and select denture procedures. For a nominal annual fee, members will receive 20% off all general and esthetic dentistry procedures for the year such as dental cleanings, oral exams, periodontal evaluations, oral cancer screenings, and digital x-rays. There are no deductibles, no lifetime maximums, and no pre-existing exclusions. For more information on the Continuing Care Membership, patients can call the office at (480) 730-5000. Some procedures are not included, please contact the office for specific details.
"Since we introduced our Continuing Care Membership, our patients have been able to receive gentle, top-quality dental care without worrying about the cost. My patients without dental insurance have been able to afford regular dental care and receive discounted prices on necessary and desired dental treatments. I created this program because it is important that my patients receive the best dental care and continue to receive regular dental care to maintain their dental health," explained Dr. Jeffrey Ward, Tempe, AZ dentist.
Patients in search of a top Arizona dentist turn to Tempe Dental Care for all of their dental health care needs. From family dentistry to IV sedation dentistry to Invisalign, Tempe Dental Care provides patients with the best in quality care available in Phoenix and surrounding areas. The continued offer of Tempe Dental Care's Continuing Care Membership for patients without dental insurance is just further proof of his dedication and commitment to providing the best dental care.
To schedule an appointment with Tempe Dental Care, patients can call (480) 730-5000. To learn more about Tempe Dental Care, Dr. Ward, his staff or any of the services that are offered at his practice including Sedation Dentistry, Dentures, or Cosmetic Dentistry, patients are encouraged to visit his practice's comprehensive dental website at http://www.TempeDentalCare.com.
About Tempe Dental Care
The dentists Tempe AZ residents have trusted for over 25 years have been providing cutting edge, state of the art dentistry services to Tempe, Phoenix, and the surrounding areas. Dr. Ward is a certified IV sedation dentist and a member of the American Dental Association, Arizona Dental Association. Tempe Dental Care offers services in IV sedation dentistry, family dentistry, teeth whitening, smile makeovers, dental crowns, dental bridges, root canal therapy, laser dentistry, same day dentures, partial and full dentures, and more.