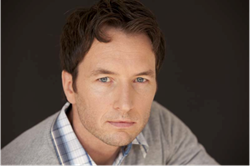 As one of the country's oldest cities, the community of Santa Fe offers the opportunity to enjoy fine art, great food and wine and world class outdoor adventure along with cultural opportunities. -Jerry Maher, Associate Broker, Las Campanas Realty
Santa Fe, New Mexico (PRWEB) March 10, 2015
Las Campanas Realty announces that the brokerage firm has hired Jerry Maher, an associate broker who will help with land and home sales in Las Campanas.
Maher joined the brokerage firm in November after moving to Santa Fe from Chicago and has recently received his license in the state of New Mexico. With a 15-year background that includes sales campaigns, product launch, inventory phasing, pricing and financial structuring for real estate developers, Maher brings a rich understanding of luxury real estate development and sales to the team at Las Campanas Realty. Maher was trained by DMB Realty Network and has worked with some of the most acclaimed firms in luxury real estate including DMB Associates, Nicklaus Design, VITA and Espiritu Loci.
Originally from Chicago, Maher received a Bachelor of Arts degree with a concentration in Economics from the University of Illinois and did graduate course work at the University of Wisconsin. Maher has worked on developments in Texas, Oklahoma and Arizona.
"The value in Las Campanas at this time is striking," said Maher. "As one of the country's oldest cities, the community of Santa Fe offers the opportunity to enjoy fine art, great food and wine and world class outdoor adventure along with cultural opportunities. The City Different is one of the most desirable places I can think of to live and work."
Maher joins Nancy Zepeda, Director of Sales and Sandra Halpin, Qualifying Broker.
Situated only 15 minutes from the Santa Fe Plaza, Las Campanas community is well known for its easy access to cultural amenities in Santa Fe, breathtaking mountain and foothill views, and high desert terrain. This setting is home to more than a dozen distinctive neighborhoods, consisting of custom and semi-custom Pueblo-style homes and residences with lock-and-leave convenience, to log-cabin homes and developer home sites that invite residents to match their living spaces to their lifestyles.
About Las Campanas Realty: Located on Camino la Tierra at the entrance to Las Campanas, Las Campanas Realty and its experienced team is dedicated to helping buyers find the right home or homesite in the Las Campanas development. The full-service brokerage's state-of-the-art sales office, designed to welcome visitors and offer expertise on all things Las Campanas, is open 7 days a week, providing information and material essential to exploring Las Campanas. The office includes a large, touch-screen topographical table and a comprehensive printed map of the development, in order to show off every single lot by gated neighborhood and number.
About the Club at Las Campanas: Located within the boundaries of the Las Campanas real estate development is The Club at Las Campanas, a separate entity, owned and operated by its members. Although many owners of property at Las Campanas are among the Club's members, membership in The Club at Las Campanas is separate from real estate ownership (in fact one may be a member without owning real estate) and, since it is a private club, membership is by invitation only. The Club includes two Jack Nicklaus Signature golf courses, the Las Campanas Equestrian Center, Spa & Tennis Center, and the Las Campanas Clubhouse.
For media inquiries, please contact:
Jennifer Hobson-Hinsley
(505) 603-8643
Jennifer(at)jlhmedia(dot)com