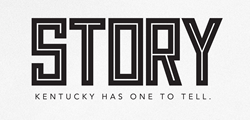 "Whenever you see a rape victim on TV, their clothes are torn and they're bloody and beaten up," said Terryn Honeycutt Varney, from the Hope Harbor Sexual Trauma Recovery Center. "Otherwise,they look like you or me right now."
Lexington, Kentucky (PRWEB) March 11, 2015
Ten years later and Jacqueline Adams is just now able to open up about her sexual assault as a freshman at the University of Kentucky. "I didn't necessarily want to see myself as a rape victim. By the time I finally embraced the word 'rape,' I considered myself a rape 'survivor.' But it took me a long time to even use those words."
Adams shares her past in the spring 2015 issue of STORY the new magazine directed at readers who are interested in Kentucky life that often falls outside the bounds of traditional media. This issue hits newsstands in mid-March, just in time for April's Sexual Assault Awareness Month in Kentucky.
Adams' uncertainty in defining what had happened to her is a symptom of rape culture – a culture that normalizes, trivializes, and quietly condones male sexual assault against women. Unfortunately, there is no checklist, nothing that helps you tally the scenario to definitively determine if you were raped. So what happened to her, was it actually rape?
Reports of rape on university campuses is widespread in the news these days, often with no voice given to the victim.STORY turns the tables and gives Adams, who finally earned her undergraduate degree from Western Kentucky University, the opportunity to share how her life changed after her attack. The piece also includes professional insight and resources to help readers digest the intensity of sexual assault.
"Whenever you watch TV and see a rape victim, their clothes are torn and they're bloody and beaten up," said Terryn Honeycutt Varney, director of crisis intervention at the Hope Harbor Sexual Trauma Recovery Center in Bowling Green. "Otherwise, they look just like me and you right now."
As President Barack Obama shared in a public-service video during the Grammys® on Feb.8, nearly one in five women in America has been a victim of rape or attempted rape. With this article, STORY opens up a dialogue to help Kentuckians learn that rape can happen everywhere, even in their own backyards.
About STORY – Launched in July 2012, STORY is the state's only magazine to go under the radar to cover life in Kentucky that translates beyond our popular pastimes to who we are and how we live – arts, music, new business, community engagement and innovation. Edited and published by award-winning journalist Julie Wilson, STORY is published quarterly. Visit STORY on Facebook at Story Magazine, Twitter @storythemag and online at StoryTheMagazine.com.