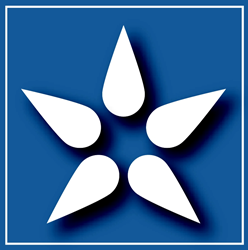 "Through our Corporate Outreach Program we're partnering with Vogel Alcove and working together to provide help to our children in need." Alex Parvizian, CEO Aschere Energy.
Dallas, TX (PRWEB) March 11, 2015
Aschere Energy LLC, today announced that it will sponsor local Charity Vogel Alcove to help Dallas area children in need.
Aschere's Corporate Outreach, will include a packaging session from its Volunteers, to package and deliver various items such as: Children's Clothes, Diapers, Car Seats, Back Packs and Toys for Vogel Alcove's Special In-Kind needs program.
The in-kind donation will be made this Thursday March 12th during Vogel Alcoves Coffee with the Kids program.
Coffee with the Kids is a great opportunity for groups and individuals to be introduced to Vogel Alcove. At this event we will meet the Vogel Alcove staff, and hear all about their current and future plans and programs from their CEO Karen Hughes and take a tour of the facility.
The event is free to the public, you can RSVP here: https://www.vogelalcove.org/coffee_with_the_kids
ABOUT ASCHERE ENERGY:
Oil and gas company Aschere Energy is widely considered to be a leader in its field. The company uses its expertise and team of professionals to drill wells in a successful, cost-effective manner.
Headquartered in Dallas, Texas Aschere Energy focuses on opportunities for development in existing fields where drilling success ratios are much higher than those resulting from the alternative of drilling in an unproven area.
ABOUT VOGEL ALCOVE
Vogel Alcove's mission is to provide the youngest children of homeless families with the foundation for success. For nearly 25 years, Vogel Alcove has provided free quality child development services for Dallas' youngest victims of poverty: homeless children 6 weeks to 5 years old. Vogel Alcove is the only free comprehensive early childhood education program in the city of Dallas whose primary focus is to provide free childcare and case management for children and their families residing at 18 local emergency shelters, domestic violence shelters and housing programs.