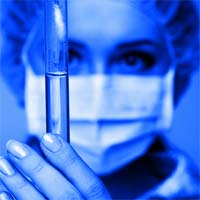 This... will help improve the available treatment options for patients suffering from this highly aggressive cancer.
Raleigh, NC (PRWEB) March 11, 2015
A drug that fights cancer by destroying cancer stem cells has been designated an "orphan drug" by the FDA. Mesothelioma education site Surviving Mesothelioma says the designation could make the drug available sooner for patients who need it. Click here to read the full article on the Surviving Mesothelioma website.
Orphan drug status was designed to support the development of new medicines for very rare illnesses such as mesothelioma. VS-5584, a drug made by Boston-based Verastem, is the newest mesothelioma treatment to get the designation.
Verastem's President and CEO Robert Forrester said in a statement that the new approval "will facilitate our global development of VS-5584 to help improve the available treatment options for patients suffering from this highly aggressive cancer."
According to the National Institutes of Health clinical trial website, patients are currently being recruited for a Phase I clinical trial of VS-5584 as part of a combination treatment for recurrent mesothelioma.
"For very rare diseases like mesothelioma, for which there are few treatment options, orphan drugs can sometimes offer hope where there has been very little," says Surviving Mesothelioma's Managing Editor, Alex Strauss. "We try to make our readers aware of new orphan drugs as soon as the designation in granted so that they can be aware of every possible option."
For more on how VS-5584 is believed to work and the advantages of orphan drug status, see Orphan Drug Approval Could Mean New Mesothelioma Treatment Option, now available on the Surviving Mesothelioma website.
"Verastem Receives Orphan Drug Designation from FDA for VS-5584 in Mesothelioma", February 12, 2015, http://phx.corporate-ir.net/phoenix.zhtml?c=250749&p=irol-newsArticle&ID=2016066
For nearly ten years, Surviving Mesothelioma has brought readers the most important and ground-breaking news on the causes, diagnosis and treatment of mesothelioma. All Surviving Mesothelioma news is gathered and reported directly from the peer-reviewed medical literature. Written for patients and their loved ones, Surviving Mesothelioma news helps families make more informed decisions.