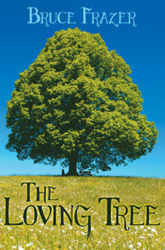 (The book) captures an unlikely hero who travels from the depths of despair to find his ultimate destiny.
Fairfield, Va. (PRWEB) March 10, 2015
Time spent in the Marines in Vietnam left a permanent mark on Matt Jenkins, who returns home a wounded and reluctant hero. His physical wounds heal but the effects of the war on his mind continue to plague Matt, as this new book released by Dog Ear Publishing reveals. His father, a veteran of World War II, returned to a hero's welcome, but that's not the case for the men and women coming back from Southeast Asia. Although Matt can fix almost any mechanical device, he finds it's much harder to fix his damaged mind.
During a final mission in-country – the night before he's to ship back to the States – Matt and his team rescue a family from an unimaginable fate dozens of others have already faced, but the battle leaves him wounded both in body and mind. Returning home to face demonstrations and protestors doesn't help, nor does an addiction to anti-anxiety pills. Although "his" war is over, Matt can't shake recurring nightmares of his final mission, and as the years go by they affect his relationships even as he continues to battle his demons.
An encounter with someone from that mission helps him begin to heal, and later, when he rescues a couple from a perilous situation, he finds something more precious than he ever imagined. "The Loving Tree" brings to life an unlikely hero who travels from the depths of despair to find his ultimate destiny.
What started as a dare has turned into a passion and an outlet for his imagination for author Bruce Frazer. In addition to writing, Frazer enjoys gardening, remodeling his home and going for drives with his wife, Marsha, in their 1968 Triumph. They live in the Shenandoah Valley of Virginia. Frazer's goal is to create stories that let readers empathize with characters.
----------
The Loving Tree
Bruce Frazer
Dog Ear Publishing
ISBN: 978-1-4575-3269-6
424 pages
$14.95 US
Available at Ingram, Amazon.com, Barnes & Noble and fine bookstores everywhere.
About Dog Ear Publishing, LLC
Dog Ear Publishing offers completely customized self-publishing services for independent authors. We provide cost-effective, fast, and highly profitable services to publish and distribute independently published books. Our book publishing and distribution services reach worldwide. Dog Ear authors retain all rights and complete creative control throughout the entire self-publishing process. Self-publishing services are available globally at dogearpublishing.net and from our offices in Indianapolis.
Dog Ear Publishing – self-publishing that actually makes sense.