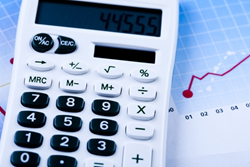 Closing costs could range between 2 percent and 6 percent of a home's price
Chicago, IL (PRWEB) March 10, 2015
As first-time home buyers navigate the home purchasing process initially, The Federal Savings Bank knows they could have a hard time keeping track of all the costs that come with buying a house. While home buyers may understand the mortgage expenses that go into a new home purchase, they should also understand closing costs. By knowing more about closing costs, home buyers could shave off the expenses that go into finalizing their home purchases.
Here are three tips The Federal Savings Bank compiled on how to save on closing costs:
1. Choose a low-tax location
Since the taxes of a particular location could determine a home's closing costs, home buyers should consider purchasing a home in a low-tax area. Closing costs could range between 2 percent and 6 percent of a home's price. Staying away from places that charge 5 percent to 6 percent could save home buyers thousands.
2. Ask about attorney fees
While home buyers may think all they need is their realtor during the closing process, they should also consider hiring a real estate attorney. Although some of these legal services could be pricey, home buyers should ask around town for the cost of their fees. Go with the attorney who provides the most value for the money. Also, remember that many of the fees associated with closing costs are negotiable.
3. Negotiate with the seller to pay for some closing costs
As part of the negotiation process, home buyers can ask the sellers to chip in for some of the closing costs. This could be a good way to settle on the purchase price of the home if the sellers are willing to cover part of these expenses.
Contact The Federal Savings Bank, a veteran owned bank, to learn more about mortgages.