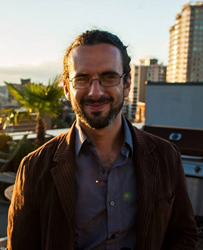 Richmond, VA (PRWEB) April 21, 2015
The Science Museum of Virginia welcomes theoretical nuclear physicist, Dr. Raul Briceno, as a special addition to its Lunch Break Science program. On Wednesday, April 29, Dr. Briceno will present The Exotic World of Quarks! – taking guests from the subatomic world of quantum mechanics to astronomical scales where stars and galaxies form.
The Museum invites members of the community to grab lunch and take a bite out of atoms with the Jefferson Lab physicist. Guests will delve into the nucleus and dissect the complex world of quarks and gluons – incredibly small particles that reside inside the core of nuclei. Without these fundamental constituents of matter, nothing would exist.
"Can we someday understand how the earth we stand on, the sun that allows us to live, the air we breathe and everything we know emerges from seemingly simple equations? The search for the answer to this questions lies at the core of my research," explains Dr. Raul Briceno, Jefferson Lab.
Sharing his knowledge of these peculiar particles, Dr. Briceno will uncover the research conducted by his team using a supercomputer and particle accelerator. In this presentation, Dr. Briceno shines a light into the exotic world of quarks and gluons, as well as some of the more interesting phenomena that keep scientists up at night.
About Dr. Raul Briceno
Dr. Raul Briceno was born in Caracas, Venezuela. In the early 2000s, he moved to the United States in the pursuit of higher education. In 2013, he received his Ph.D. on theoretical nuclear physics from the University of Washington in Seattle. Dr. Briceno currently works as a research fellow at Jefferson Lab in Newport News. There, he and his collaborators work with the largest and fastest supercomputer in Virginia to study nuclear reactions that are probed in the lab's own particle accelerator, as well as those reactions that took place in first minutes of the big bang and continue to fuel burning stars, such as our very own.
Lunch Break Science is free to the general public. Seating is limited.