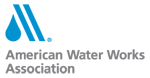 Denver (PRWEB) March 10, 2015
The early registration deadline for the American Water Works Association's sixth International Symposium on Waterborne Pathogens is March 16, 2015. The event will take place April 13-14 in Savannah, Ga.
AWWA members are encouraged to register online before the deadline to receive a $200 discount off a full-conference registration or $175 off a one-day registration. Full-conference, one-day registration and student rates are available. All attendees are encouraged to register by March 16 at 5 p.m. MST.
With emerging, non-regulated pathogens becoming more of a concern, as evidenced by continuing and recent outbreaks of Cryptosporidium, Legionella and Naegleria fowleri, the symposium will focus on the exchange of updated information and front-line ideas relating to these critical public health issues.
Key presenters include Dr. Michael J. Beach, chief of the Waterborne Disease Prevention Branch at the U.S. Centers for Disease Control and Prevention in Atlanta, who will be the keynote speaker, and Cesar Cordero, from the U.S. Environmental Protection Agency Guide for On-site Treatment Alternatives, who will speak on Legionella.
For full details on the symposium and registration options, visit the AWWA website.
# # #
Established in 1881, the American Water Works Association is the largest nonprofit, scientific and educational association dedicated to managing and treating water, the world's most important resource. With approximately 50,000 members, AWWA provides solutions to improve public health, protect the environment, strengthen the economy and enhance our quality of life.