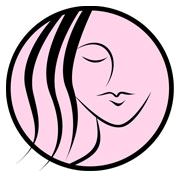 Whether you're looking for that great color you've seen a celebrity wear, to complement your outfit or even something in nature, ShadeScout finds it for you instantly and is at your fingertips wherever you go."
(PRWEB) March 11, 2015
FaceCake's augmented reality shopping platform was showcased on NewsWatch as part of its monthly AppWatch, which features the latest and coolest mobile applications on the iOS, Android, and Windows markets. Scott Steinberg, a mobile technology expert and special reporter for NewsWatch, conducted the app review and highlighted FaceCake's personalized shopping platform and reviewed ShadeScout™, FaceCake's innovative color search beauty app for iOS that is available for download on the App Store.
Easy and fun to use, ShadeScout instantly finds makeup that matches any color, anywhere. Using FaceCake's proprietary color and product search technology, ShadeScout searches through more than 10,000 products in its color database to display direct product matches from a large selection of major and luxury cosmetics brands. Users simply aim their iPhone or iPad camera at a shade that inspires them - a flower, a cupcake, a magazine cover – to view a selection of matching cosmetic products in any makeup category. It's easy for consumers to find what they're looking for and with instant access to matching products, real-time virtual Try-On, built-in social sharing and purchase options, the ShadeScout mobile app is like having a cosmetics counter that lets consumers shop from anywhere at any time.
"The ability to see any color anywhere and find a product match in the shade that you want opens up so many possibilities when it comes to shopping for makeup and cosmetics," said Linda Smith, Founder and CEO of FaceCake. "Whether you're looking for that great color you've seen a celebrity wear, to complement your outfit or even something in nature, ShadeScout finds it for you instantly and is at your fingertips wherever you go."
NewsWatch also features FaceCake's original Swivel® Virtual Dressing Room, an engaging shopping experience for apparel and accessories, and its Digital Beauty Bar, a first-of-its-kind browser-based application that only requires an internet connection and a webcam for users to virtually try on a wide range of makeup shades and hairstyles. FaceCake's augmented retail shopping platform allows users to easily find products, virtually try them on in real time, share selfies with friends and purchase with ease.
To learn more, visit http://www.facecake.com today.
About FaceCake
FaceCake Marketing Technologies, Inc., creator of Swivel, Swivel Close-Up, ShadeScout™ and more, is a leader in augmented retail with a personalized, cross-device, targeted marketing platform. Combining patented technologies with intuitive user interfaces, FaceCake's innovations in Try-On allow consumers to virtually try individual or multiple products on their own images in real time, while instantly providing relevant product recommendations within each user session for superior personalization. With billions of product Try-Ons, FaceCake is expert at eliminating traditional shopping barriers, and delivering immersive engagement that carries customers through decision points. Cross-device compatible solutions are available in-store, at home and via mobile, making FaceCake's shopping platform accessible from anywhere.
The privately held company is based in Calabasas, CA.
Facebook
/FaceCakeMarketing
/ShadeScout
Twitter
@FaceCake
@ShadeScoutApp
Media Contact:
Laura DeLaurentis
Lippe Taylor
LDeLaurentis(at)lippetaylor(dot)com
212-292-0406
About NewsWatch
NewsWatch is a weekly 30-minute consumer oriented television show that airs on the History Channel, FYI Network, and ION Network. NewsWatch regularly features top technology products and services, mobile applications for iOS, Android, and Windows devices, unique and beautiful travel destinations around the world, health and medical tips, and entertainment interviews on the show. NewsWatch airs on the History Channel at 6:00 – 6:30 AM ET/PT and on the FYI Network from 7:00 – 7:30 AM ET.
NewsWatch is located in the greater Washington, DC area and has been on the air for over 25 years. For more information or to watch the most recent episode, visit http://newswatchtv.com/appwatch.html.