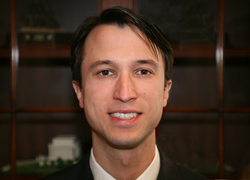 It is of the utmost importance that the security industry engage in dialogue on these topics today so as not to be caught by surprise in the trends of tomorrow.
Silver Spring, MD (PRWEB) March 11, 2015
The Security Industry Association today announced the topics of its panels for the upcoming SIA Government Summit, to be held June 8-10, 2015, at the W Hotel in Washington, D.C.
In the coming weeks, the Security Industry Association (SIA) will provide additional details on participating panelists and keynote speakers for the SIA Government Summit. Registration for the Summit is now open at http://www.securityindustry.org/summit.
"These focused panels truly represent topics of importance to the security industry today, as policies and regulations inside the Beltway are having a profound impact to stakeholders across the nation," said Jake Parker, SIA director of government relations. "It is of the utmost importance that the security industry engage in dialogue on these topics today so as not to be caught by surprise in the trends of tomorrow."
June 8, Preconference session: General Services Administration (GSA) Contracting and the Security Industry
In this session, government security experts, GSA staff and security industry pros examine the latest in procurement practices, policy changes and regulatory proposals, discussing issues ranging from basic to complex:

Preview essential contracting trends for manufacturers, integrators and participating dealers.
Assess Schedules 84 and 70 technical and procurement changes in 2015.
Discuss how to preserve "best value" government procurement.
June 9-10, Conference sessions

Securing the Electric Grid: How Utilities Will Meet the New Federal Standard for Physical Security
In this session, representatives from the security and electric power industries discuss what to expect as key federal compliance requirements in 2015 drive physical security upgrades at critical substations and control centers throughout the United States.

Keeping Air Travelers Safe: Rapid Growth in Airport Security Improvements and Financing Needs
In this session, aviation sector experts discuss the growing need for airport security improvements—including perimeter security—as well as evolving trends affecting sources of funding.

Safe Schools: How School Districts Fund and Implement Security Improvements
This session investigates how schools are overcoming financial and other hurdles to implementing security and emergency response improvements—and the types of technology new being sought by education leaders to meet these needs.

The Convergence of Cyber and Physical Security: Implications for Federal Agencies
This session examines the growing merger between cyber and physical security and how federal agencies are assessing cyber risk to building access control and surveillance systems.

Law Enforcement Technology Trends: Body-Worn Cameras and Integrated Video for Public Safety
This session provides an update one of today's hottest topics—the use of body-worn cameras among law enforcement agencies—as well as the growing use of public-private video integration for public safety and the security industry response to meet end-user needs in these areas.

Smart Buildings: Integrating Security, Safety and Automation Technology for Government Facilities
This session discusses the trend in funding for creating "smart buildings," and how security projects are included within larger investments in smart building technology.
Registration is open for the SIA Government Summit at http://www.securityindustry.org/summit. Save $200 with earlybird registration through March 31. Special hotel rates at the W Hotel are available through May 8.
Qualified members of the press may register for free to attend the SIA Government Summit. To register as press, please contact Mickey McCarter, SIA communications manager, at mmccarter(at)securityindustry(dot)org or 301-804-4704.
About the Security Industry Association
The Security Industry Association (SIA) (http://www.securityindustry.org) is the leading trade association for electronic and physical security solution providers, with more than 500 innovative member companies representing more than 300,000 security leaders and experts who shape the future of the security industry. SIA protects and advances its members' interests by advocating pro-industry policies and legislation at the federal and state levels; creating open industry standards that enable integration; advancing industry professionalism through education and training; opening global market opportunities; and collaboration with other like-minded organizations. As a proud sponsor of ISC Events expos and conferences, and owner of the Securing New Ground® conference, SIA ensures its members have access to top-level buyers and influencers, as well as unparalleled learning and network opportunities.