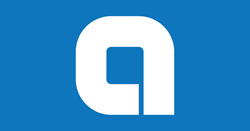 Dallas, TX (PRWEB) March 10, 2015
APPr, the mobile app maker that makes the creation of mobile applications easy for consumers, is excited to announce the release of three game-changing features to their platform.
"We've been hard at work trying to make APPr the best app development program on the market. After listening to our fans and hearing what they want to see in their apps, we've made a few changes we think they'll really like," says co-founder Charles Joyner.
App building just got easier, with the addition of these three new features:

Video Integration: The video pages will pull in feeds from YouTube, Vimeo, and a variety of other video sites.
Audio Integration: Integrated audio support can be used to showcase or listen to music.
Webpage Integration: This allows the app designer to insert the web address to any site and have it pull into their mobile app.
This will be especially beneficial for bloggers and writers who hope to show off their work.
These features are designed to further enhance a program that already allows for easy creation and editing of custom apps with a quick browser editor and simple click-to-publish feature. APPr also uses the phone's built-in capabilities, seamlessly integrating with maps, calendar, email, and phone to create an end result that is fluid, responsive, and aesthetically pleasing. Integrated with the iPhone's native OS, APPr is fully customizable and includes options to import photos, Twitter feed, and Facebook timeline.
APPr was developed by the team that created JetPack Junkie and Arcade Junkie, a team with over 40 years of combined experience in software and game development. The objective behind the app is to make it easy for the average person to easily create custom apps and download them to their smartphones. It is currently available on iOS, but there are plans in the works for the addition of Android and Windows Phones as well as app store publication on all platforms. For more information, visit http://www.appr.com.