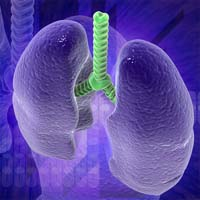 These findings demonstrate the utility of this approach...
Raleigh, NC (PRWEB) March 12, 2015
A new report finds that mesothelioma patients who might otherwise need an open surgical procedure can sometimes avoid it if their doctor first uses a technique to temporarily deflate their lung. Surviving Mesothelioma has just posted an article on the new research. Click here to read it now.
Surgeons in the Oxford Centre for Respiratory Medicine tested an ultrasound-guided lung deflation technique – called pneumothorax induction – on 77 consecutive patients with mesothelioma or another pleural disease. In 67 cases (87 percent), the procedure allowed thoracoscopic surgery to be performed under local anesthetic. There were no serious complications.
"These findings demonstrate the utility of this approach and should inform future practice and guidelines," writes lead investigator Dr. John P. Corcoran.
According to the report in the journal Thorax, the pneumothorax induction technique can be most valuable for patients who have little or no fluid buildup in the pleural cavity.
"Open surgeries carry their own set of risks and complications, so it is important for mesothelioma patients and their families to be aware of an approach that might make it possible for certain people to avoid an open procedure," says Alex Strauss, Managing Editor of Surviving Mesothelioma.
For a thorough explanation of the pneumothorax induction technique, including when the researchers found it to be most valuable, see Could Deliberate Lung Collapse Make Mesothelioma Procedure Safer? now available on the Surviving Mesothelioma website.
Corcoran, JP et al, "Ultrasound-guided pneumothorax induction prior to local anesthetic thoracoscopy", February 6, 2015, Thorax, Epub ahead of print, http://thorax.bmj.com/content/early/2015/02/06/thoraxjnl-2014-206676.abstract
For nearly ten years, Surviving Mesothelioma has brought readers the most important and ground-breaking news on the causes, diagnosis and treatment of mesothelioma. All Surviving Mesothelioma news is gathered and reported directly from the peer-reviewed medical literature. Written for patients and their loved ones, Surviving Mesothelioma news helps families make more informed decisions.