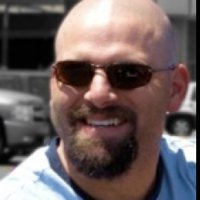 The crowdfunding information shared by Brook Drumm, Dani Loebs and Josh Klint can help Sacramento innovators prepare to launch their ideas.
(PRWEB) March 11, 2015
Sierra College with Hacker Lab will host an interactive panel discussion with crowdfunding experts: Brook Drumm, Printrbot; Dani Loebs, Kovars; and Josh Klint, Leadwerks. They will share their successful fundraising campaigns on Thursday, March 19 from 6:30 to 7:50 PM. It will be held at the Fireside Room of the Campus Center Café at the Rocklin campus. Seating is limited. Reservations are required for this free event; register at: http://hackerlab.org/innovator-insights/.
Attendees will enjoy hearing the panelists' stories as they learn the ins and outs of crowdfunding, according to Carol Pepper-Kittredge, Director, Center for Applied Competitive Technologies, Sierra College.
"The information shared during this interactive session can help local innovators prepare to launch their ideas," said Pepper-Kittredge.
Brook Drumm: Printrbot was founded in 2011 to provide affordable 3D printers to makers, DIYers, and educators throughout the world. Through its expertise in rapid product development, the company has continued to iterate its products to provide increasing value and functionality to its customers, now located in 80 countries around the globe.
Dani Loebs is passionate about community-building. Starting by running a theater company in Rocklin 10 years ago, she later took her passion to social media and has helped many companies achieve their goals through the power of crowds. Recently she helped Sacramento's CoffeeCSA successfully raise $50,000 on Kickstarter. Her latest project is "Martial Artists Against Bullying," a non-profit foundation she helps run as the Web Marketing Manager for Kovar Systems.
Josh Klint: Leadwerks Software was founded in 2006 to make game development fun and enjoyable. Last summer, the company conducted a successful Kickstarter campaign to bring Leadwerks to the Linux operating system, reaching over 200% of their goal in just six weeks. A concurrent Greenlight campaign for Steam was also successful, making Leadwerks the first 3D game engine approved for distribution on Steam.
About Hacker Lab Powered by Sierra College
The new Hacker Lab Powered by Sierra College will offer co-working and maker space, education and events at 4804 Granite Drive, Rocklin CA. The grand opening will be May 7. Those interested in joining the Hacker Lab community can contact Eric Ullrich – eric(at)hackerlab(dot)org.
About Sierra College CACT
Sierra College Center for Applied Competitive Technologies (CACT) is focused on Advanced Manufacturing training and development, and is funded through the Workforce and Economic Development program of the California Community College Chancellor's Office. Since 1992, the Sierra College CACT has provided customized training for organizations, manufacturers and technology companies throughout Northern California. Additional information is available at http://www.sierracollegetraining.com or contact Carol Pepper-Kittredge at 916-660-7801 or cpepper-kittredge (at)sierracollege(dot)edu.