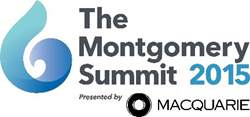 Austin, Texas (PRWEB) March 10, 2015
Bypass Mobile has been selected to present to an exclusive group of senior-level investors and top executives at The Montgomery Summit in Santa Monica, Calif. More than 4,000 entrepreneurs from private growth technology companies were nominated to present at the two-day event March 10 & 11, but only 145 were chosen by The Summit's selection committee of top venture capitalists from firms including Andreessen Horowitz, Kleiner Perkins Caufield Byers, New Enterprise Associates, Pritzker Group Venture Capital, Scale Venture Partners, Institutional Venture Partners and March Capital Partners.
"We saw so many extraordinary companies this year innovating across a broad spectrum of technologies," said James Montgomery, founder of The Montgomery Summit. "But those selected to present join an elite group. Many of our past presenting companies have gone on to raise capital and achieve great success, including Facebook, Splunk, Marketo, Lynda.com, Oculus VR, Dropbox and ExactTarget and hundreds of others."
The Montgomery Summit hosts more than 1,000 senior-level venture capital investors, entrepreneurs and corporate executives at the Fairmont Miramar Hotel & Bungalows in Santa Monica, Calif. In addition to presentations from top private growth company CEOs, the two-day event features industry leaders and top innovators in a series of interviews, talks and salons.
Summit speakers this year include: Patrick Soon-Shiong, NantWorks founder; Evan Spiegel, Snapchat founder and CEO; Andy Jassy, Amazon Web Services head; Fred Luddy, ServiceNow founder; and Bill Gross, Idealab Founder & CEO.
About The Montgomery Summit
The Montgomery Summit gathers a highly selective group of senior-level investors and top executives from private growth technology companies for two days of exciting events and presentations in Santa Monica, Calif. Previously known as The Montgomery Technology Conference, the Summit has for more than a decade provided unparalleled opportunities to meet a diverse blend of technological visionaries and innovators from all over the world. For more information, visit http://www.montgomerysummit.com.
About Bypass Mobile
Bypass simplifies commerce for enterprise, multi-site merchants. Our solutions are guided by the core principle that improving payments is best achieved through software, not hardware. We pair the latest tablet technology with software tailored to the challenges of high volume, high complexity operations. Bypass implements fixed and mobile point of sale solutions for a host of use cases in sports, entertainment, contract catering, education, and chain quick service merchants. The company focuses on front of house flexibility with the back office depth to control and understand field operations. For more information, visit http://www.bypassmobile.com.