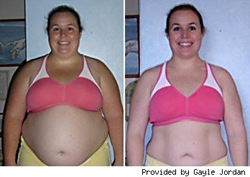 By really listening to their patients, Diet Doc has helped the majority of their clients lose 20 pounds or more per month.
Los Angeles, CA (PRWEB) March 11, 2015
Diet Doc designs their diet plans only after listening closely to each patient's personal needs, weight loss goals and past failed attempts at losing excess fat. By personalizing each client's plan for fast weight loss success, the company has reached a 99% success rate for their patients with the majority of their patients reporting the loss of 20 pounds or more per month.
An initial phone call and interview with a Diet Doc doctor enables the experts to understand each client's weight loss struggles and to more quickly address barriers that may have prevented successful and fast weight loss in the past. Diet Doc clients attribute much of their success to the ability to focus completely on reaching their ideal body weight without struggling with side effects that typically cause most dieters to abandon their best weight loss intentions. Because the company incorporates prescription hormone diet treatments and other safe and powerful fat burners, metabolism boosters and appetite suppressants into their personalized, nutritionist-designed diet plans, patients find it easier to stick to their fast weight loss goals.
While all patients are eligible for personalized diet plans, those patients who qualify to enhance the rate at which they see fat melting from their body may incorporate Diet Doc's powerful, safe and natural diet products to their diet plans, including:

Natural, safe, prescription hormone diet treatments that signal the hypothalamus to target fat that has become comfortably and dangerously burrowed in the belly, underarms, hips, thighs and buttocks to be released into the bloodstream, burned for energy and quickly flushed from the system;
Diet Doc's newly released Oxytocin stabilizes the mood and targets a variety of eating conditions that have prevented successful weight loss in the past, such as emotional eating disorders and food addictions;
Metabolism Boost, Lipo-B and Energy boosting Vitamin B12 to reset the metabolism for faster, more efficient fat burn while eliminating loss of energy during dieting;
Powerful Appetite Zap to suppress the appetite and generate fat burn four times faster than other products;
Diet Doc also offers an impressive collection of vitamin and mineral supplements that are essential to fast and healthy weight loss.
Diet Doc's genuine concern for each patient's safe weight loss success has made them a leader in the industry. By remaining in close contact with each client, monitoring their progress and providing only the safest and most effective diet products, the company has become a reliable and trusted source for safe, successful and fast weight loss.
About the Company:
Diet Doc Weight Loss is the nation's leader in medical, weight loss offering a full line of prescription medication, doctor, nurse and nutritional coaching support. For over a decade, Diet Doc has produced a sophisticated, doctor designed weight loss program that addresses each individual specific health need to promote fast, safe and long term weight loss.
Diet Doc Contact Information:
Providing care across the USA
Headquarters:
San Diego, CA
(888) 934-4451
Info(at)DietDoc(dot)info
http://www.dietdoc.com
Twitter: https://twitter.com/DietDocMedical
Facebook: DietDocMedicalWeightLoss
Linkedin: https://www.linkedin.com/company/diet-doc-weight-loss?trk=biz-brand-tree-co-logo