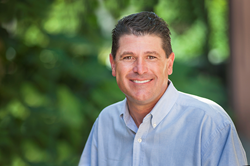 CRN honors Chris Sterbenc success in driving top-line revenue growth, high-performing sales teams, and innovative, channel-focused programs.
Encinitas, CA (PRWEB) March 24, 2015
FreedomVoice, an industry-leading provider of cloud-based communications systems for small to mid-sized businesses nationwide, announced today that Chris Sterbenc, Vice President of Sales, has been named to the prestigious list of the 2015 CRN Channel Chiefs. The influential executives on this annual list represent the most powerful leaders in the IT channel who hold direct responsibility for driving growth and revenue for their organizations through their indirect channel partners. Individuals are selected for inclusion based on their track record of channel accomplishments, standing in the industry, dedication to the partner community, and plans for driving future business innovation and channel growth.
The 2015 CRN Channel Chiefs have demonstrated their enduring support for the channel by consistently defending, promoting and executing effective channel partner programs and strategies.
Sterbenc was chosen for his success in driving top-line revenue growth, high-performing sales teams, and innovative, channel-focused programs. He joined FreedomVoice in 2013, where his efforts have played a significant role in the growth of the company's channel program, as well as growth for its channel partners. His channel initiatives include a comprehensive suite of sales, marketing, and training programs that are designed to ensure partners' success.
Prior to his tenure at FreedomVoice, Sterbenc successfully built and managed channels for 25+ years with privately held Internet and communications technology companies, including Axcient, Untangle, Edify and AppNeta. Sterbenc is also a highly respected channel chief in the Managed Service Provider (MSP) and reseller community at large, and a sought-after speaker at MSP and reseller-focused events around the country.
Sterbenc was twice previously honored by CRN with their 5-Star Award for World-class Partner Programs—in 2013 and 2012. Other recognitions include being named to the SMB 150 list in 2013 and 2012, and the MSPmentor 250 list in 2011.
"Each year, our editors carefully vet an extensive group of highly accomplished channel executives to highlight those exemplary individuals who earn the mantle of CRN Channel Chief. These executives strive to advance the success and standing of the channel community within their organizations. The 2015 CRN Channel Chiefs lead by example and serve as valuable advocates to help ensure the health and longevity of the IT channel. We applaud their accomplishments and look forward to their continued success," said Robert Faletra, CEO, The Channel Company.
Sterbenc said, "FreedomVoice is a 100-percent, channel-focused provider of cloud-based phone services, so our success is only possible through the success of our channel partners. It's an honor to receive this prestigious award from CRN, as it recognizes our commitment to the success of our partners in delivering top-tier, cloud-based voice services to small to mid-sized businesses who might otherwise be unable to access this level of quality and functionality."
The 2015 CRN Channel Chiefs list is featured in the February 2015 issue of CRN, and online at http://www.CRN.com.
About FreedomVoice
FreedomVoice Systems is a privately held technology company that designs and delivers high-quality, cloud-based communications services to small/medium businesses and entrepreneurs nationwide. Founded in 1996, FreedomVoice is located in Encinitas, Calif. and serves over 35,000 customers nationwide. As the original U.S. provider of toll-free virtual office service, FreedomVoice continues to offer solutions that enable enhanced communications including auto-attendant, call-forwarding, and email delivery of voice mail. In 2006, FreedomVoice launched FreedomIQ, a cloud-based PBX phone system, in response to demand from small to mid-sized enterprise customers. Like the virtual office service, the PBX solution enables FreedomVoice's customers to access top-tier phone services that are typically only available to much larger companies by eliminating large, up-front capital expenses, and instead making the service available through affordable monthly fees.
For more information, please visit the company's website at http://www.FreedomVoice.com. FreedomVoice and FreedomIQ are registered trademarks of FreedomVoice Systems.
About The Channel Company
The Channel Company, with established brands including CRN, XChange Events, IPED and SharedVue, is the channel community's trusted authority for growth and innovation, For more than three decades, we have leveraged our proven and leading-edge platforms to deliver prescriptive sales and marketing solutions for the technology channel. The Channel Company provides Communication, Recruitment, Engagement, Enablement, Demand Generation and Intelligence services to drive technology partnerships. Learn more at http://www.thechannelcompany.com.