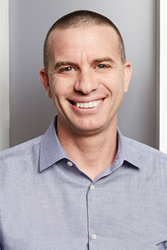 "wochit is increasingly becoming an important element of our breaking news and exclusives coverage across various platforms," says Josiah Ryan, Breaking News Editor at The Blaze.
New York, NY (PRWEB) March 11, 2015
wochit announces that AskMen and The Blaze have joined wochit's growing client base to turn their stories into video. wochit, the cloud-based video creation platform, enables these publishers to turn their stories into quality video in minutes, affordably and at scale. Now AskMen and The Blaze share real time stories on the web, social, mobile and more, and can do so in any language.
AskMen creatively incorporates both wochit licensed assets - and their own sourced content - with a very specific humor that immediately represents their brand. In addition to their current daily wochit use cases, they also explore ways to extend their in-house studio work with the platform. See a recent wochit video here.
"We've quickly seen that wochit enables us to accomplish so many of the things we've wanted to do for so long," says Peter Schwartz, Head of Video at AskMen. "It works with our studio initiatives and as a stand alone, and as we dig in further we continually discover more uses for the platform that accomplish short and long term editorial strategy."
TheBlaze engages the wochit platform to create breaking news video and video exclusives that demand a strong visual experience, and as a vehicle to get the story out onto other players. See one of their wochit videos here.
"wochit is increasingly becoming an important element of our breaking news and exclusives coverage across various platforms," says Josiah Ryan, Breaking News Editor at The Blaze. "As we work to scale our video operation, wochit has already alleviated both time and cost. wochit is quickly becoming a key player in our video production efforts."
wochit is democratizing the world of video creation to make it possible and effortless for anyone to share their stories to the world. Covering breaking news, trending topics, creative storytelling, and more, wochit provides licensed assets from some of the biggest providers in the world while also enabling your own assets to be mixed into the story. Within minutes, you have a ready-to-publish video for web, social and mobile.
"We are honored to be collaborating with some of the industry's most progressive and successful companies to transform their stories into real time video," states Dror Ginzberg, CEO and Co-Founder of wochit. "These new partnerships prove wochit's relevance and commitment to working with a range of publishers; whether it is for real time news or lifestyle videos, wochit helps share their stories to millions of viewers."
Join the wochit creator community by visiting wochit.com or connecting on social:
Facebook
Twitter
LinkedIn
About wochit
wochit is a revolution in short form video. The cloud based video creation platform enables publishers, marketers, bloggers, journalists, and any storyteller to instantly react to any story and economically scale branded, original video content. wochit is the Winner of both the Gutenberg Prize, for its disruptive technology in the field of journalism, and Digiday's Best Video Technology Innovation, for its significant impact on clients' bottom line. The Company is backed by Cedar Fund, Greycroft Partners, Marker LLC and Redpoint Ventures. wochit is based in New York, with offices in Los Angeles, London and Tel Aviv. Find out more at wochit.com
About AskMen / Ziff Davis
Ziff Davis is a leading digital media company specializing in the technology, gaming and men's lifestyle categories, reaching over 100 million unique visitors per month. Ziff Davis includes among its sites: IGN.com, the world's biggest video gaming information site; PCMag.com, the most-respected and authoritative consumer electronics reviews site; AskMen.com, the world's biggest online male lifestyle media brand; and Ziff Davis Technology, the largest network of technology publishers dedicated to consumer electronics, computing and mobile communications. Ziff Davis publishes in 16 languages, including Arabic, Chinese and Russian, and successfully partners with local publishing experts across 70 countries. Ziff Davis is a subsidiary of j2 Global, Inc.
About TheBlaze
TheBlaze is a multiplatform news, information & opinion network dedicated to delivering high quality programming 24 hours a day, 7 days a week. TheBlaze also offers a full slate of thought provoking news and opinion shows, provocative documentaries and other original specials covering a myriad of entertaining and enlightening topics. TheBlaze, which receives over 10 million unique online visitors per month, is the only network where you can find the facts and stories you care about most. TheBlaze -Truth Lives Here.