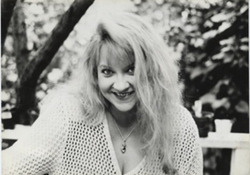 (PRWEB) March 11, 2015
The Women's National Book Association (WNBA)- San Francisco Chapter is putting on its 12th Annual Pitch-O-Rama this year on March 28, 2015. The event brings a rare opportunity for people to present ideas to literary agents and editors in a comfortable and supportive environment. Publishing professionals from all around the Bay Area—such as Cleis Press and Viva Editions' Brenda Knight—join together in their many years of experience to provide their mentoring and feedback. The event is from 8:30 AM - 12:30 PM at the Women's Building in San Francisco (3543 18th St., Auditorium).
Your ticket includes:
Continental breakfast
Free pre-pitch coaching and ongoing mentoring with professional coaches
Two one-hour pitch sessions
Panel Presentation: Steps to Publishing-Editing
Brenda Knight is a twenty-year publishing veteran, starting at HarperCollins, and is the author of the American Book Award-winning Women of the Beat Generation, Wild Women and Books and Be a Good in the World. Knight has worked with many bestselling authors including Mark Nepo, Phil Cousineau, Congresswoman Jackie Speier, and Paolo Coehlo. Knight volunteers for the American Cancer Society as a counselor for the newly diagnosed, teaches at the San Francisco Writers' Conference and leads writing workshops, "Putting Your Passion on Paper." Publisher of Cleis Press and founder of Viva Editions, Knight lives in the San Francisco Bay Area. She seeks non-fiction books that inform, enlighten, and entertain. http://www.vivaeditions.com.