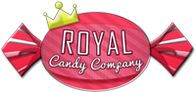 With Easter spending exceeding $2 billion annually, it is obvious that candy is a big part of the celebration whether it's for filling baskets to the brim, stuffing eggs for hiding or just a special treat
(PRWEB) March 11, 2015
It's that time of the year when spring is in the bloom, the flowers are emerging and the Easter Bunny is on his way. It is a very important religious holiday to most, but for the kids, this holiday is all about the candy. Delightful & delicious candy, confections and nuts that come in all shapes, sizes and flavors. All perfect for any Easter basket. The Easter Bunnies' helpers are going to have the easiest time this year, with Royal Candy Company's huge selection of Easter candy at the lowest bulk prices. They have their biggest Easter selection ever, ranging from the original Peep's to all the favorite Jelly Belly bean flavors.
While the children are enjoying Easter egg hunts and searching for eggs, customers can watch and enjoy them rather than fretting about if they got the lowest prices on Easter candy. The only one-stop-hop consumers have to make is to Royal Candy Company. They have the lowest prices online, guaranteed.
According to the National Retail Federation, Easter is the second biggest candy holiday, only after Halloween. Each year over 16 billion jelly beans, 100 million Cadbury eggs and 5 million marshmallow peeps and bunnies are made in the U.S. just for Easter.
"With Easter spending exceeding $2 billion annually, it is obvious that candy is a big part of the celebration whether it's for filling baskets to the brim, stuffing eggs for hiding or just a special treat," said Mike Dougherty, Sales Manager for Royal Candy Company. "By providing visitors an easy-to-use website, shipping most orders within 24 hours and offering the lowest prices online, we make filling those baskets and eggs a breeze."
"While Easter egg hunts are fun, customers shouldn't have to hunt for Easter candy deals," said Dougherty. We work hard during the holidays and throughout the year to offer the best selection, service and prices for our customers.
Royal offers a wide selection of springtime treats to help busy parents create delicious baskets filled with their loved ones' favorite treats, including Cadbury Crème Eggs, Just Born marshmallow chicks, Capco Jordan almonds, pastel Hershey Kisses and much more.
Delivering world-class customer service, shipping most orders within 24 hours, and guaranteeing to match or beat any competitor's prices, are the reasons why their customers have been so loyal.
About Royal Candy Company
Royal Candy Company of Mount Laurel, NJ, has been delighting customers since 1990 with its stellar customer service and by selling only the highest quality candy at the lowest prices. Offering a wide selection of bulk candy, chocolates, wrapped and unwrapped candy, novelty candy, candies by the color, sugar-free candy and more, ensures Royal can satisfy almost any sweet tooth throughout the continental US and Canada.
To learn more visit Royal Candy Company's website.
Read more: Easter Candy Facts http://www.infoplease.com/spot/eastercandy1.html#ixzz3Sz31GmIG