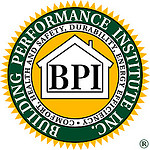 It's time for homeowners to know how well their homes can perform," said Larry Zarker, BPI CEO.
Malta, NY (PRWEB) March 12, 2015
The Building Performance Institute, Inc. (BPI) is proud to introduce http://www.bpi.org, an online resource for homeowners who care about the comfort, health and safety of their homes and want to learn more about how to realize those goals.
"As a national non-profit organization, BPI has long toiled behind the scenes, working to define technical standards and professional credentials for conducting thorough energy audits and safe, effective home energy upgrades. But we were invisible to homeowners, the end users of our labor. Contractors knew us; government agencies requiring BPI quality assurance oversight knew us. Now it's time for homeowners to know how well their homes can perform; it's high time they understand the importance of hiring trusted contractors that have earned the BPI GoldStar Contractor credential and have BPI certified professionals on staff," said Larry Zarker, BPI CEO.
Home Performance is a comprehensive whole-house approach to identifying and fixing comfort, health and safety, and energy efficiency problems in a home. Drafty rooms, uneven temperatures (including hard to heat or cool rooms), mold and excessive dust are all problems best solved with a whole-house approach that relies on credentialed home performance contractors trained in building science.
"I don't think we'll ever own another home without going through this [home performance] process," said homeowners Greg Bullard and Brian Copeland of Nashville, TN. "We were shocked that we actually had interior doors in the place where exterior doors were supposed to be. We went from needing to keep blankets around all the time to draft free living. Living on the other side of this process gives us the peace of mind to know that our home is truly sealed."
The website http://www.bpi.org provides viewers with a bevy of resources to help them better understand the benefits of home performance upgrades:

An interactive home energy quiz tool. Viewers enter their street address and within one minute get an estimate of their own home's energy saving potential
An in-depth video showcasing homeowner perspectives on home performance upgrades
Case studies illustrating home performance success stories from around the country
Educational articles and other multimedia from industry experts
Links to state-by-state resources on discounts, rebates and other incentives to help homeowners pay for energy upgrades
A zip code contractor locator tool, where viewers enter their zip code to find BPI GoldStar Contractors near them
About the Building Performance Institute
BPI is the nation's premier building performance credentialing, quality assurance and standards setting organization. BPI develops technical standards using an open, transparent, consensus-based process built on sound building science. From these standards, we develop professional certifications for individuals, companywide credentials for BPI GoldStar Contractors, home energy rating systems and quality assurance services that help raise the bar in home performance contracting. BPI is approved by the American National Standards Institute, Inc. (ANSI) as an accredited developer of American National Standards and as a certifying body for personnel credentials.
For more information on BPI, visit http://www.bpi.org.